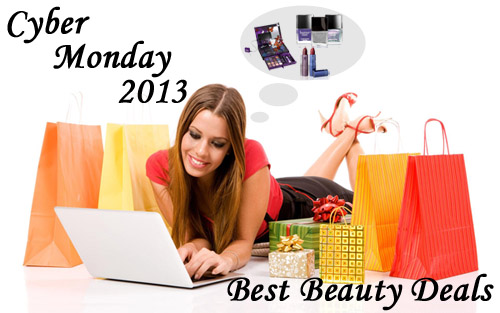 It's been a long, relaxing holiday weekend here at ALU HQ. We hosted a pretty low key Thanksgiving with my parents and instead of fighting the crowds, I shopped Black Friday from the comfort of my couch. After an intimate fondue night at home with friends, I'm recharging for the week ahead.
That includes preparing for the biggest online shopping day of the year, Cyber Monday. Again, the beauty brands are pulling out all the stops when it comes to online deals and I've curated some of the best offers out there. So, if you aren't shopped out after the weekend, let's get ready to do this thing!


Beauty.com
20-25% OFF at Beauty.com on select prestige brands including Alessandro, butter LONDON, LAQA & CO and SpaRitual nail polish.
butter LONDON
butterLONDON.com will be gifting customers with 20% OFF site wide (excluding product marked at "last-call") and 50% OFF "last-call" items. Unlock these deals using the code CYBER13.

Cult Nails
In conjunction with Small Business Saturday, Cult Nails is offering 30% OFF all regular priced lacquers and individual base and top coats when you spend $24 or more! The promo runs through Cyber Monday. Use Code HOLIDAY13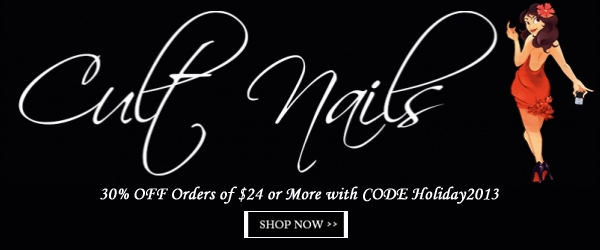 Dermelect
Red tag sale at Dermelect.com – $10 off order of $50 or more (the code is 50LESS10), $20 off order of $100 or more (use the code 100LESS20) and $30 off order of $150 or more (the code is 150LESS30). This would be a great time to try the Timeless Anti-Aging Daily Hand Treatment I raved about.


Drugstore.com
Drugstore.com has a slew of Cyber Monday deals including 20% OFF Sensationail starter kits.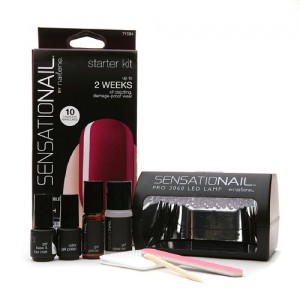 E.L.F.
EyesLipsFace.com is offering 50% OFF your order of $30 or more. Use code CYBER50
LA Splash
LASplashCosmetics.com - 50% OFF sitewide with code CYBER50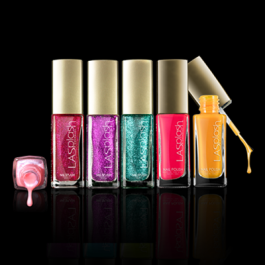 LORAC
LORAC is having their biggest Cyber Monday ever, offering four different gift sets for $27 ($100+ Value) with FREE shipping.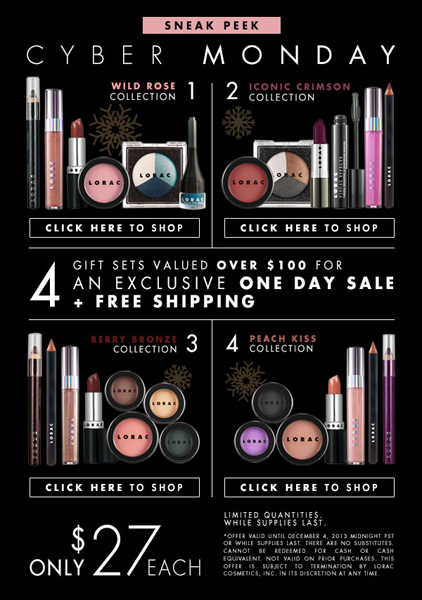 Macy's
Macys.com is offering a number of beauty Gifts With Purchase including four full-size CARGO products with any $50 purchase.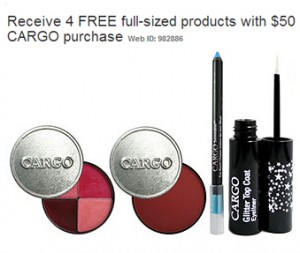 NARS
NARS Friends and Family Sale runs through Cyber Monday. Receive 20% OFF with code NARSFRIENDS


Nordstrom
Nordstrom.com has a number of Value Sets on sale today, including this one from butter LONDON for $25 ($48 Value).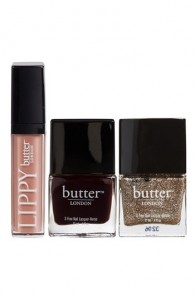 NYX
NYXCosmetics.com is offering 40% OFF their entire site. Stock up on their nail polish and sets like this one ($12). No code required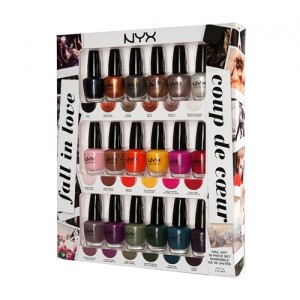 Sally Beauty Supply
Sally Beauty Supply is offering 30% OFF your purchase of $50 or more. Use code 555614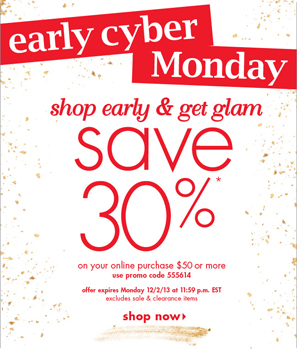 Sephora
Sephora.com – Get a Mystery Bag of 5 samples with any $25 purchase. CODE: SUSPENSE. A quick way to get to $25 is with one of the Big Beauty Sale items, Sephora Collection Makeup Academy Nails set, marked down to $25.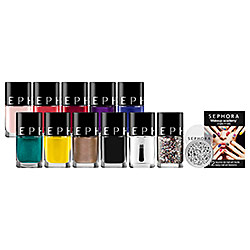 Stila
StilaCosmetics.com Annual Warehouse Sale starts today. Up to 80% OFF over 50 products. Now through 12/9.

ULTA
ULTA has too many deals to list, like a CRAZY amount, but here are a few of my favorites including deals on butter LONDON and OPI nail polish. Oh and if you haven't tried the Blow Pro line (from my fave blow dry bar in NYC), I highly recommend Ready Set Blow Express Blow Dry Lotion. It's a staple in  my hair styling arsenal.
Urban Decay
Only on UrbanDecay.com, get the Smoked Palette and an Eyeshadow Primer Potion Travel Duo for $40 (a $58 value). Urban Decay is also throwing back to 2011 with a revival of the Book of Shadows Vol. IV, complete with a deluxe Revolution Lipstick sample. If you missed out then, now's your chance to score one, and for only $25 (a $64 value).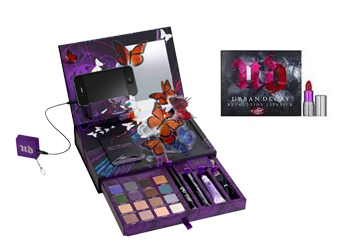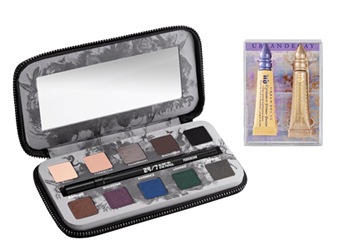 Zoya
FLASH PROMO offers will appear at unexpected times over one or more Zoya and Qtica Twitter, Facebook, Instagram, Pinterest and Zoya Live pages. FLASH promotions can happen anytime of the day… as many times as we want!


So, which deals do you plan to take advantage of? Will you be stalking Zoya online tomorrow to get the scoop on their Flash Promos?
What did you buy over the weekend? I hope you weren't the victim of any #WalmartFights. I can't believe that was even a trending topic the day after we gave thanks for the blessings in our lives.
Disclosure: Affiliate links appear in this post. When you purchase through an affiliate link, you help support this site. For more info view my Disclosure Policy.