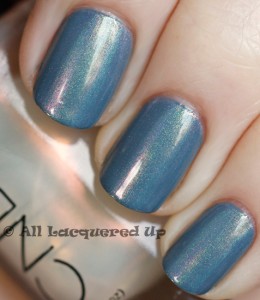 *** UPDATE – The Bergorf event has been canceled at the last minute. Sorry NYCers. But you can still see CND at Malandrino and near 3.1 Phillip Lim.***

As I mentioned in my Fashion's Night Out post, CND will be offering "Mood Ring" manicures today at Bergdorf Goodman to customers who purchase the four CND Effect shades used to create the look ($40). You will be able to choose your Shellac base color (Romantique, Hot Pop Pink, Wildfire, Rock Royalty, Asphalt, Black Pool) and the Effects will be layered on top to create the look.

Unfortunately we don't all live in NYC but that doesn't mean you can't create the look yourself. Using any nail polish base color you desire, you can have your own custom "Mood Ring" nails.


The "Mood Ring" nail is created by layering four CND Effects over a base color. The original look used Black Pool so I'm showing you the look with CND Blackjack nail polish.

Start with your Blackjack base and add a stripe of CND Emerald Shimmer Effect down the middle of the nail.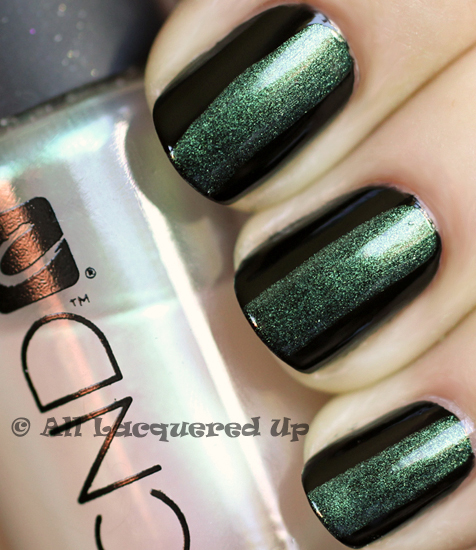 Add a stripe of CND Ice Blue Shimmer Effect on one side.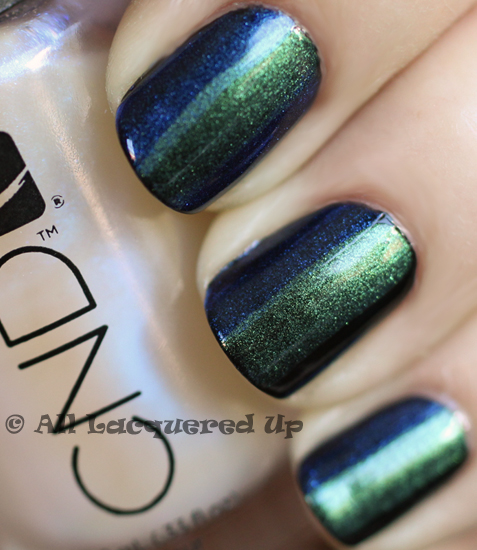 Then a stripe of CND Violet Shimmer Effect on the remaining third of the nail. I find that slightly overlapping the three Effects helps blur the lines between the colors.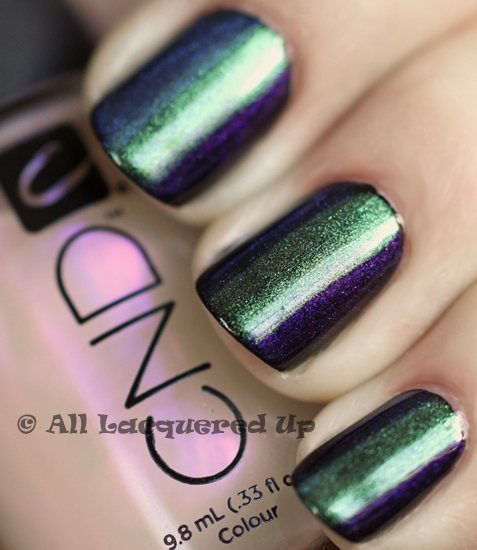 Finally, add a coat of CND Copper Shimmer Effect over the whole nail.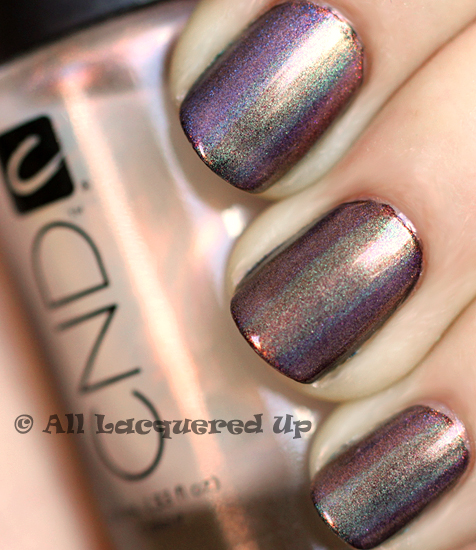 When I was originally practicing this layering effect, I was wearing Sally Hansen Gray by Gray and I loved the final product even more than over black. I can only imagine how gorgeous it will look over Asphalt and Rock Royalty.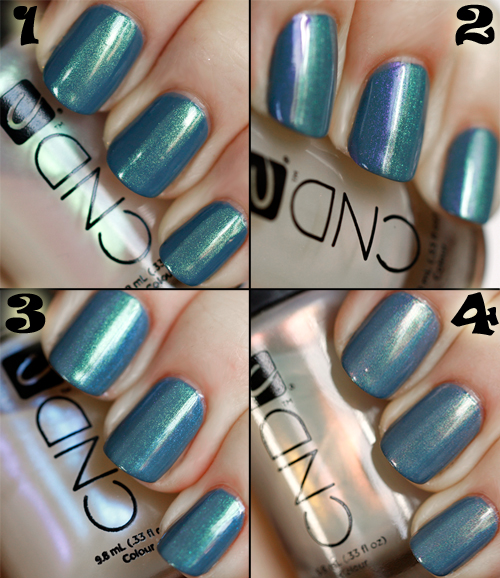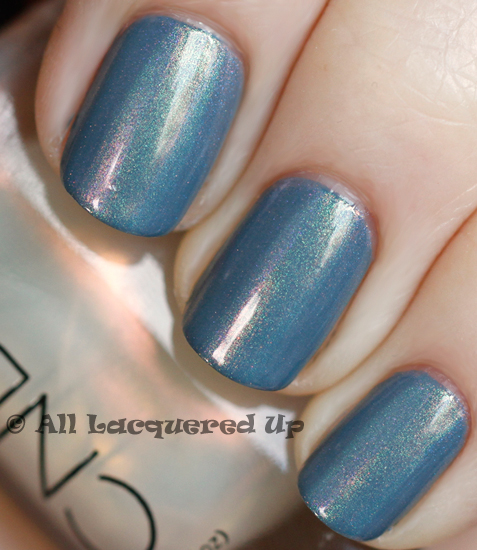 Head to Bergdorf Goodman today between 9am and 10pm to get your own "Mood Ring" manicure with a Shellac base from one of CND's talented nail artists. Or purchase the Effects for use at home and create your own custom version. Locate a CND retailer near you at CND.com or purchase online from GoIndulge.com.
Are you liking the "mood ring" look? What base color would you use under the Effects? NYC gals, will you be hitting up Bergdorf's to get your own set of "mood ring" nails?
Disclosure: Product samples were provided by CND. For more info view my Disclosure Policy.