The New York Times "Room for Debate" is a regular series that features a diverse group of pundits offering their views on a certain topic. For the most part, the debates focus on political or social issues but today they're delving into the wild world on nail polish colors and they asked me to share my two cents. It's pretty uncommon ground for the section and I was proud to be a part of it.
Me and my fellow debaters tackled the subject of bold nail colors and why they have gained such mainstream stature. It's quite an entertaining read though the comments make it ten times better. Seriously, I don't want to spoil it for you but believe me, it's worth a look. Why Did Wild Nail Polish Go Mainstream?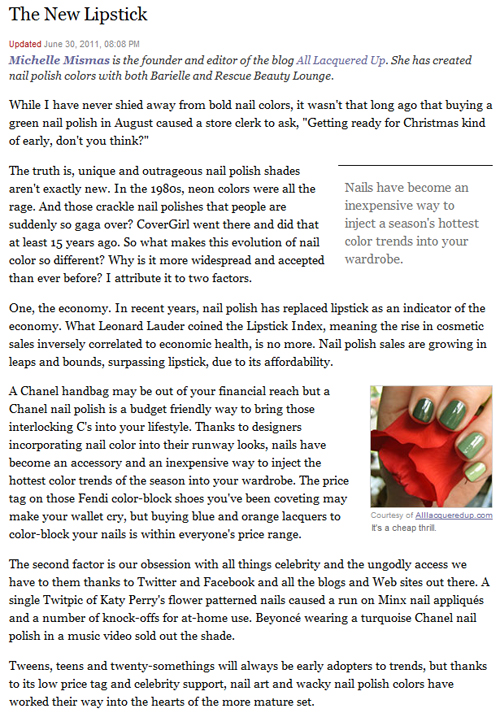 I included my take on the subject here but I encourage you to read the views of all the debaters AND the comments and I hope you'll lend your thoughts on the topic. Enjoy!