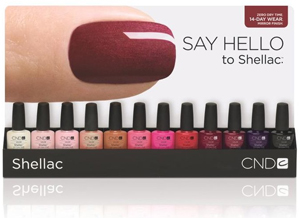 New York Fashion Week begins on Thursday and I will be flying into NYC on Friday to cover the Fall 2011 backstage beauty trends.  This is my 6th season reporting live from NYFW and it is just as much of a thrill as it was the first time I went.  It's such a privilege to be invited backstage and I just love seeing how nails play into a designer's story and how it completes the look of their "woman."

CND is a a pioneer when it comes to incorporating nails and fashion thanks to Co-Founder Jan Arnold.  She is the reason designers consider nails an integral part of their overall runway look.  Shortly after Fashion Week, CND will be launching their twelve new Shellac shades and while I'm in the city I'll have to chance to wear one of them.   That's right, instead of doing my standard NOTD challenge, I'm taking the easy way out wearing Shellac.

The problem I have is deciding on a color.  There is one I'm leaning towards but I'm asking you to help me choose.

As you know, I had the chance to test Shellac during NYFW last February so it only seems right that I try out one of the new colors this February. The twelve new colors are all popular CND shades that existed prior to Colour & Effects.
The shades include: Beau, Black Pool, Clearly Pink, Cocoa, Decadence, Gotcha, Hollywood, Hot Pop Pink, Iced Coral, Masquerade  Mother of Pearl (see swatch), Rock Royalty.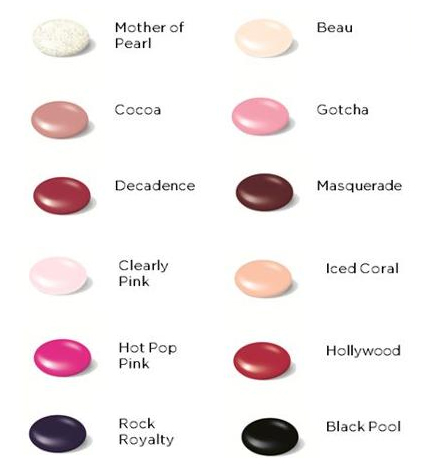 Of course my purple loving self is all about Rock Royalty and I've been waiting to get it on my hands since I spotted it at Cosmoprof last July. The CND Imperial Anarchy collection was one of my favorites from the brand and I'm still campaigning for Hyde In The Dark Shellac or a way to recreate it through Colour & Effects layering.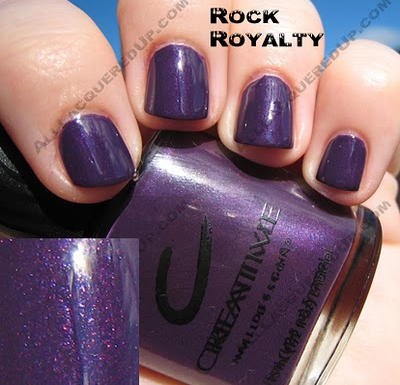 So while I'm obviously leaning towards Rock Royalty for my NYFW Shellac'ing I'd love your input as to which color I should wear. Or if you have a layering suggestion using these new shades, let's hear it. I know some of you nail techs out there already had a chance to play with the new Shellac colors at shows like ISSE so if you saw some amazing layering combos with the new Shellac shades, please share!
The new Shellac colors officially launch in March 2011 but select salons already have the colors in stock. In NYC visit Spa Merge or Jin Soon Hand & Foot Spa.
Also check back on Saturday when I launch an exciting week of NYFW themed giveaways with CND.  It's going to be fun!