With the Rescue Beauty Lounge 50% Off Sale looming in the near future, I've been receiving quite a few requests inquiring about my favorite RBL nail polishes.

If it isn't completely evident, I'm beyond smitten with RBL and the owner Ji Baek.  After chatting with her for the past couple years I'm honored to call her a friend.  Though for the sake of this blog,  regardless of my personal feelings, I'm completely unbiased when it comes to Ji's polish.

Hands down RBL has one of the best formulas I've ever encountered.  The cremes are near impossible to beat.  I'm sure most fanatics would agree that, in spite of the price, RBLs are worth the investment.  That's why this sale is such a big deal to the nail community.  A chance to stock up on RBL for half price is like the 4th of July, Thanksgiving and New Year's Eve (my favorite holidays) all rolled into one.

So which RBL nail polishes made the ALU Top 5?  Read on to find out.

So to avoid being the world's most egotistical jackhole I left my own color, Mismas, off the list. I love and adore it for many reasons and I've waxed poetic about them in the past so there's no reason to beat that horse. If you love purples, do it, but I'm not going to shove it down your throat. Also I left the Tudor polishes off my list since they aren't included in the sale. They're all fantastic but it sure makes choosing a Top 5 easier by leaving them off.
ALU's Top 5 RBL polishes (in no particular order)
Recycle – This forest creme dream is the main reason I fell down the RBL rabbit hole. It was the first RBL I ever bought, purchased as part of a group order with some Makeup Alley friends. Say what you will about the beauty of NARS Zulu or the Nfu Oh greens but this one outshines them all. Highly pigmented, glossy perfection, Recycle is the ultimate green creme.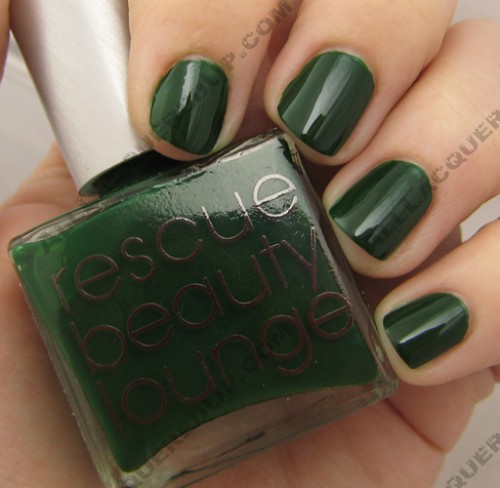 Dead Calm – I had a mani/pedi with this polish the first time I met Ji at RBL. I scanned the lounge's wall of color for only a few seconds before this shade jumped out at me.  Let me be clear, I NEVER match my tips & toes but Dead Calm just spoke to me. I wasn't really familiar with Dead Calm before seeing it in person and I just died over the navy blue creme.  I was so happy Ji sent it home with me.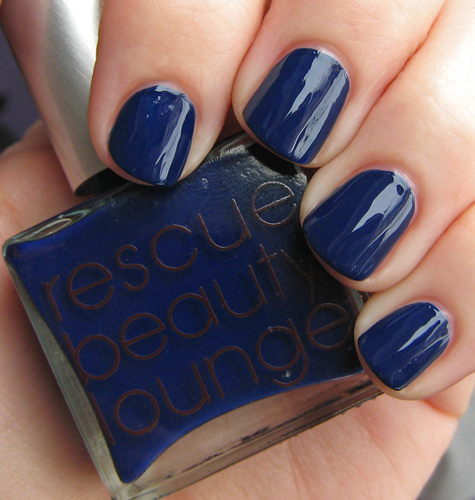 Black Russian – Way before China Glaze Lubu Heels and Piggy Polish Midnight Fireflies there was Black Russian (previously known as ReVamp). This is the original black with red glitter and it still stands out as the best. It's much more pigmented than the discontinued Piggy Polish and, unlike Lubu, Black Russian doesn't dry gritty.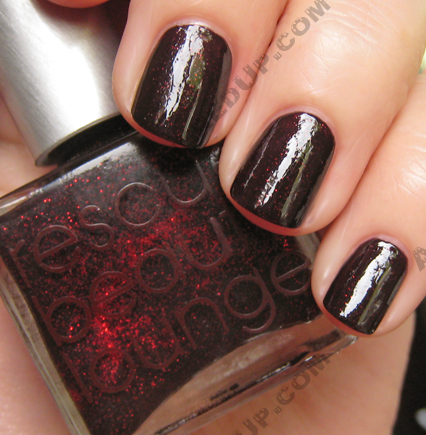 Under The Stars was my first RBL and it was gift to boot. I saw a swatch of it on the MUA nail board and instantly fell in lust. I felt like the luckiest girl in the world when my nail board Secret Santa dropped this beauty in my lap.  The navy based sparkler is similar to Black Russian in that it's got the same lit-from-within glitter floating throughout.  I remember wearing this on my toes for the holiday season a few years back and not wanting to take it off in spite of my nail growth.  Foul but true.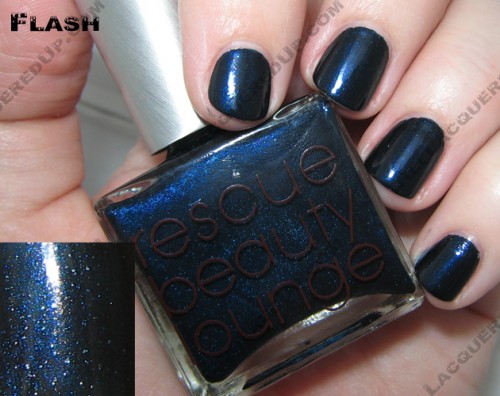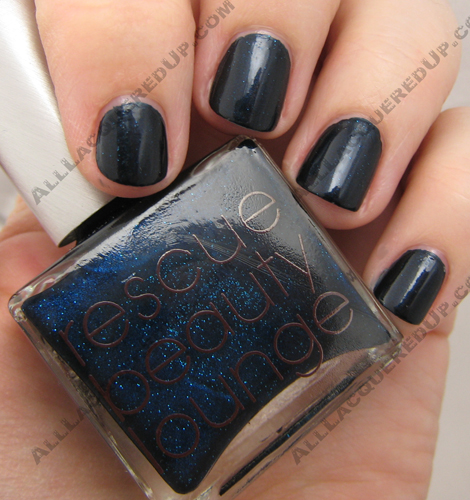 Concrete Jungle – Finally, how could I leave off one of the grays that made RBL a name on the nail board?  Back before the onslaught of gray polishes, the nail community was mixing their own due to a lack of options.  Then came the discovery of RBL Concrete Jungle & Stormy (CJ's darker green-based sibling).  I believe it was TobyWoo who brought those gems to the community and so the lemmings were born.  Her perfect nails could make me consider buying a sheer but the RBL grays are definitely worthy.  Being that Ji has said that she won't be ordering more CJ & Stormy when the stock runs dry, this will probably be your last chance to scoop up this baby.  At 50% off, can you really pass it by?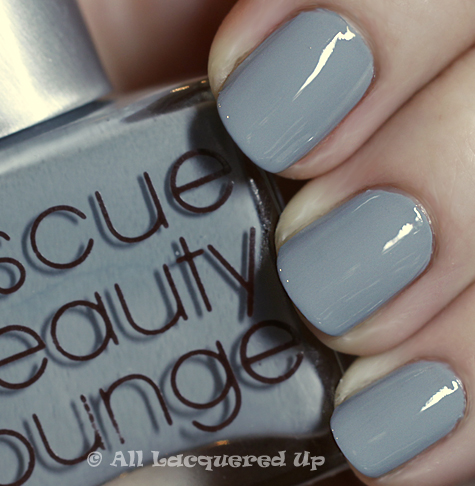 The Rescue Beauty Lounge 50% Off Sale will commence on Monday, November 1st, 2010 from 11am – 4pm EST and according to the RBL Facebook page the sale will include body products but not tools.  The only way to access the sale is by signing up for the RBL email list so if you aren't on it, get to it!!
Things to remember: Do not fill your cart prior to the sale as they will be clearing all carts to ensure a proper inventory count.  Sale orders will take between 10-15 days to receive.  There is no free shipping during the sale.
I hope my list helped with your purchase decisions.  I'd love to know what you end up getting from the sale.  If you're contemplating the body products at all I can't say enough about the Citrus Vert scent.  It's fantastic!!
Personally, I'm still narrowing down my list though oddly enough I'll be in NYC the day of the sale making an order for myself and a friend on my smartphone.  I'm heavily debating Glamourpuss even though I'm not a red girl.  Again, I think it's Steff from Short N Chic's influence.  Anyone own it and have a strong opinion either way?  I'm also thinking about completing the Pre-Fall '08, Marc Jacobs inspired, Spongebob collection since I don't have Starfish-Patrick.
Disclosure: With the exception of Dead Calm, all the RBL polishes featured in this post were purchased by me or given to me as a gift. For more info, view my Disclosure Policy.