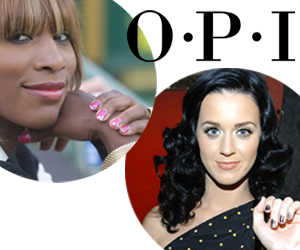 OPI has moved beyond Hollywood and onto the Celebrity scene with their color collaborations.  In 2011 we will see polish colors created with both tennis star Serena Williams and rock star Katy Perry.

Teen Vogue Editor Eva Chen broke the story on Twitter after meeting with OPI's Suzi Weiss-Fischmann and I've confirmed the news with OPI.  See, this is why I LOVE Twitter.

According to Eva & OPI…

The OPI Grand Slam Collection with Serena Williams colors will release in sets of two throughout the year, timed with her tennis tournaments. The first set will launch in January 2011 (Australian Open) with a shade called Simply Smashing, a bright green! The other three duos will come out in May 2011 (French Open), June 2011 (Wimbledon) and August 2011 (US Open) .
You may have heard that Serena went to school this year to become a nail tech.  As a salon mani/pedi regular Serena decided to become educated to do something she loves so much.  Partnering with a nail polish brand seems like a natural progression for the tennis champ.
The OPI collaboration with Katy Perry sounds to be just as wild as her nail style.  We've all seen her rock some funky nails so hearing that the "star product" in her lineup will be a crackle type nail polish called Black Shatter makes sense.  I wonder if the other colors will be brights to pop between the cracks.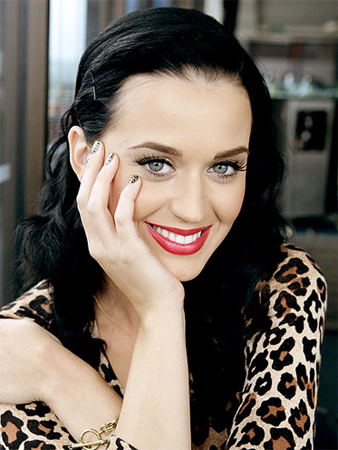 I was wondering how long it would be before a major brand resurrects crackle and here we have it.  What's funny is that a brand I saw at NY Fashion Week read my post on crackle polish and asked me if they should consider putting one out.  Could crackle be the new matte?
So what do you think of OPI leaping into the world of Celebrity? Do Katy and Serena seem like logical choices? Who would you suggest they partner with? What colors do you hope to see in the collections? Is anyone else surprised that Katy made a deal with OPI and not Minx?