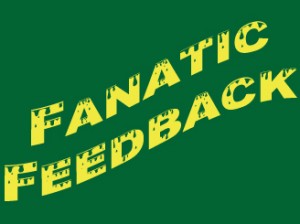 Happy Friday Fanatics! Things have been a bit slow this week because I suffered a massive tear on my ring finger and I've been been babying it.  However I do have a few fun things to show you that will go up later today.
In the meantime, I was reading a recent article on Glamour's Girls In The Beauty Department blog about whether or not nails need to "breathe" (they don't btw) and in it they mentioned "buffing is key" to getting your natural nails to look good.
I've talked to many a manicurist over the years and there are definitely two camps when it comes to buffing.  Those that feel that an occasional light buffing to smooth out ridges/imperfections is okay and others who consider a regular buffing part of a proper manicure.
Now let me clarify, when I say "occasional" I mean once every few months and by "regular" I mean once every week/two.  I doubt I could find a manicurist worth their salt that would advise to buffing your nails every few days as that would severely weaken the nail plate.
Personally, I stand firmly in the anti-buffing camp.  I rarely buff my nails because they are naturally weak.  When I do, I use a tip I received from Celebrity Manicurist Elle who told me to apply cuticle oil to the nail plate prior to buffing.  The oil provides slip that prevents you from removing too many layers from the plate.
So what's your take?  Is a good buffing part of your regular manicure routine?  Are you in the no-buffing camp? I'd love to hear your thoughts on the subject.