Thanks to the talented UK Manicurist Sophy Robson we have an up close and personal peek at what could be the next big Chanel nail color; Black Pearl.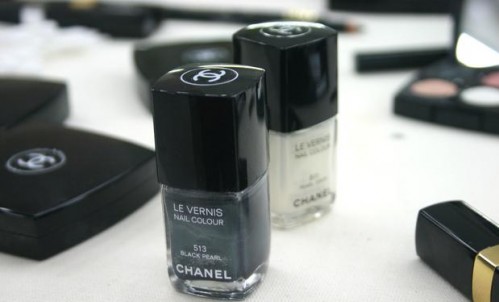 This shot posted by French Vogue lets us in on the name of the polish but it's Sophy's TwitPic of one of the models that answers the bigger story.  What is this color?

Based on this photo I'm seeing some green, oil spill tendencies in the color. Could this be a twist on Chanel Vert Sacrilege?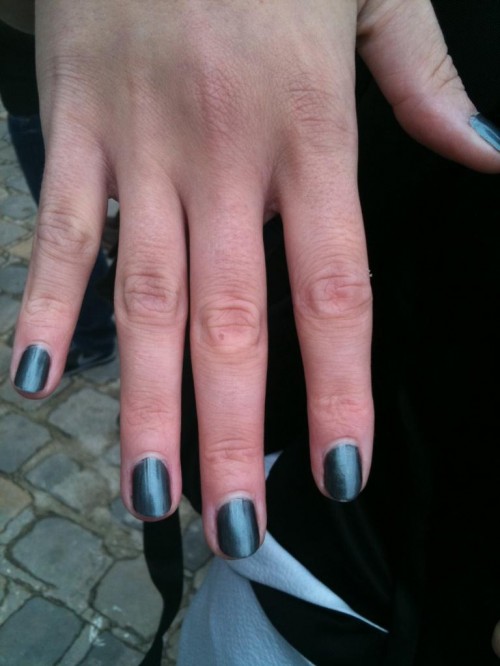 These images from Vogue UK shed some more light on the story. To me the color appears to have some gray-green leanings or a duo-chrome effect that would make sense of the "pearl" in its name.  Regardless there's definitely some green in this color.  There has to be, right?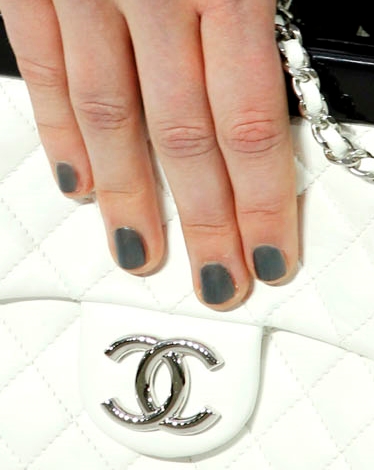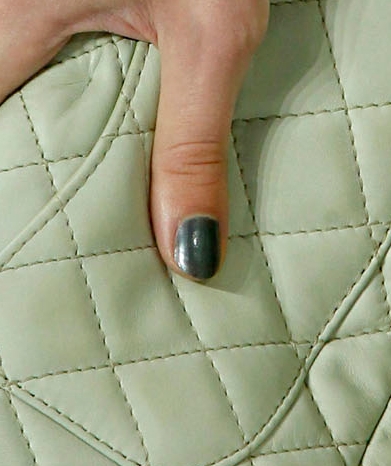 For more behind the scenes nail scoop, you should check Sophy's Blog. The blue vein nails she created for Vivienne Westwood are haunting.  Something to think about for Halloween.
So what do we think of this inky hue for Spring?  Nail colors are basically seasonless anymore but are you a fan of wearing dark colors in Spring?  Is it refreshing against the pale pastels & traditional brights or too gloomy for you?  Do you think Chanel hit the mark with Black Pearl or does it fall short of your expectations?
image credit: Sophy Robson via Twitter, French Vogue, Vogue UK