Fanatic Feedback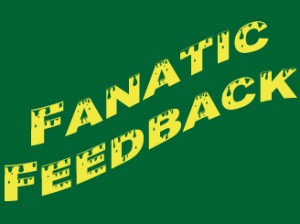 Earlier today the MTV Style blog tweeted, "Tired of French manicures for prom? SO ARE WE. We styled some nail ideas for EVERY high school clique!" with a link to a post where Celebrity Manicurist Lisa Logan gave some unique alternatives to traditional prom nail styles.
I tweeted in response, "French manicures are tired PERIOD." That garnered quite a response from both French manicure fans and haters so I thought I would bring the discussion over here.
My take: I have never been a fan. To me, French manicures look fake and I rarely see them done well. The look was meant to emulate the perfect natural nail and thick or stark white tips are anything but natural looking. I also find the look very dated. The only time I've ever mentioned French manicures on this blog is when I discussed the difference between French & American manicures. Now colored/reverse/funky French's are fun though I still don't wear them often.
I remember talking to Deborah Lippmann about this very subject a year or so ago and we both agreed that we need to put a stop to French's on fingers and don't even get me started on French pedis. Just say no to stripper toes! Though, as Deborah joked, "As soon as we put an end to French manicures, they will come back in style again." It would just figure, wouldn't it?
The question I pose to you is… French Manicures – Yay or Nay?