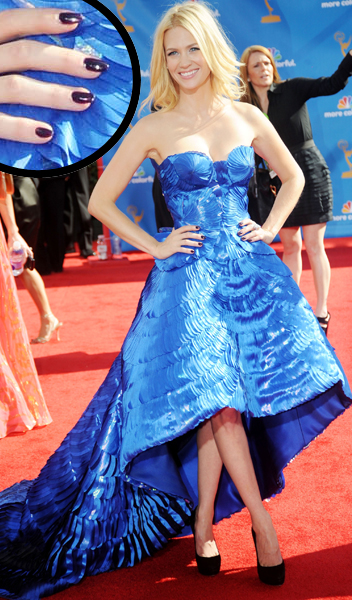 Let me start by saying that I love January Jones playing the least likely candidate for mother-of-the-year on Mad Men and I think she's a beautiful woman BUT what was going on with her dress last night at the Emmys? I'm not generally a fan of the short in the front, long in the back look but when you add in the fish scale pattern it looks a little too mermaid-esque for my taste.  Regardless, her nails were on point!
Celebrity Manicurist Deborah Lippmann worked with January to give her a dark, dramatic manicure.  She shaped January's nails into elongated ovals, Deb's favorite shape, and painted them a deep plum hue.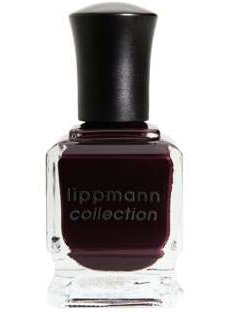 Deb's color of choice, Dark Side of the Moon from her eponymous line of nail polish.
What do you think of January's look from the Emmys? Do you agree with her nail color selection?
Deborah Lippmann Dark Side of the Moon retails for $16/ea and can be purchased online at DeborahLippmann.com, Nordstrom.com and Beauty.com.