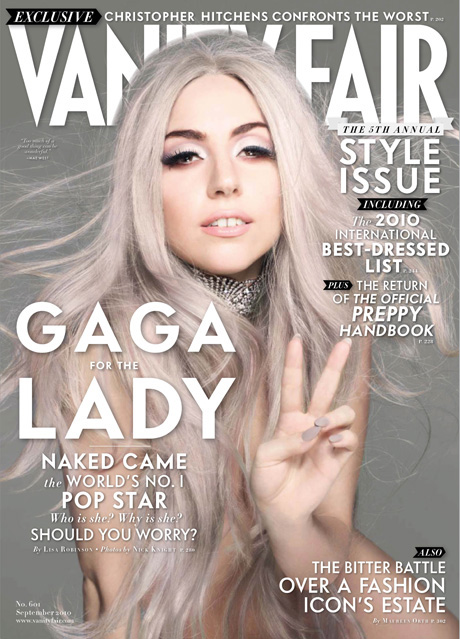 Just when you thought gray nail polish was over, Lady Gaga makes it hot again on the cover of September's Vanity Fair.  For the past few days I've been getting emails and tweets from readers and fellow bloggers all wondering what that mystery gray polish is on Gaga's nails.

Never fear, your trusty nail sleuth is here. I love a challenge and I'm such a pop culture fiend that researching this sort of thing is fun for me.  Though what's funny is I actually had a gut reaction when I saw this cover and, as it turns out, the first email I sent turned out to be the right one.

So what famous manicurist to the stars polished Lady Gaga's nails to perfection?  And what color did she use?  Make a guess before you click to find out.

If you guessed Deborah Lippmann then pat yourself on the back.  Deb has worked with Lady Gaga a lot recently.  I remember her using Ruby Red Slippers on Gaga for a cover last year and be on the lookout for Deb's work in a spread with Gaga and Oprah.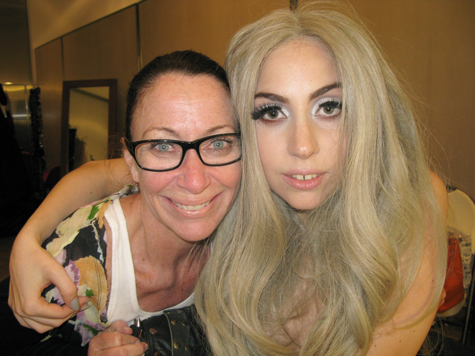 For this cover, Deborah told me that Gaga was "into kind of being virginal but not."   They originally thought nude or beige nails but to better compliment her flowing grey locks, they opted for something a little cooler; the greige creme Waking Up In Vegas.  The nails were shaped to an almond but with a point for an edgy, high fashion look.
Deb shared with me that during this shoot she gave Gaga the first bottle of Bad Romance and she was very appreciative to have a polish named after one of her songs.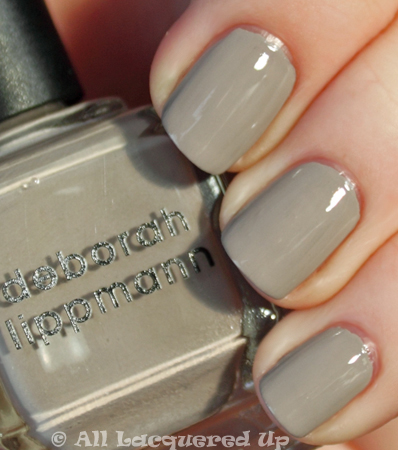 Deborah Lippmann Waking Up In Vegas is available now online at DeborahLippmann.com, Beauty.com and Nordstrom.com for $16/ea for a .5oz bottle.  You can also find Deborah Lippmann polishes in Nordstrom stores nationwide.  International shoppers can order from Beauty.com via Access USA who ships to 160 countries.
So are we loving Gaga on this cover or what?   Who's going to pull out their fave greige cremes to emulate her nail look? Does anyone else find it a bit funny that Gaga is wearing a polish named after a Katy Perry song?  It's like West Coast meets East Coast.  Then again, the color is very East Coast and urban to begin with.
Disclosure: A sample of Waking Up In Vegas was furnished to me by representatives for Deborah Lippmann.  For more info view my Disclosure Policy.
image credit: Vanity Fair, Deborah Lippmann