As a member of the Total Beauty Blogging Community I am regularly updated about new features on TotalBeauty.com. More often than not they aren't nail related but this one struck me as interesting. There are a LOT of drugstore nail polishes that made their reader reviewed Top 10. Being that I don't have a ton of luck with most drugstore brands I found this surprising. What do you think?
Find a sexy summer shade from this list of the 10 best nail polishes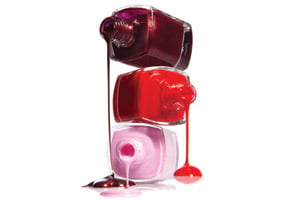 This is a TotalBeauty.com nails article
Total Beauty readers' reviews make up this list of top-rated lacquers that'll prettify your nails.
Disclosure: As a member of the Total Beauty Ad Network I receive compensation if you click to read this article. For more info view my Disclosure Policy.