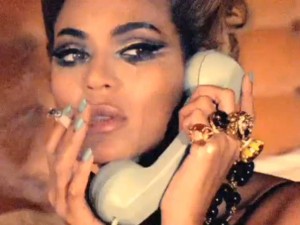 Literally within minutes of watching Beyonce's latest video, "Why Don't You Love Me," I was getting tweets to find out her nail polish color. Turquoise is huge this season so it's no wonder that a trendsetter like Beyonce would be wearing the color on screen.

Beyoncé is always on her nail game thanks to her east & west coast nail team, Celebrity Manicurists Tom Bachik and Lisa Logan. After all she was one of the first celebs to wear Minx.

The video, with its grainy old school vibe and Beyonce's campy performance as a 60′s housewife, is the perfect platform for a soft sea foam nail.  For this shoot Tom Bachik was on hand to tend to her tips.  Can you guess what color she's wearing??  See if you're right after the jump!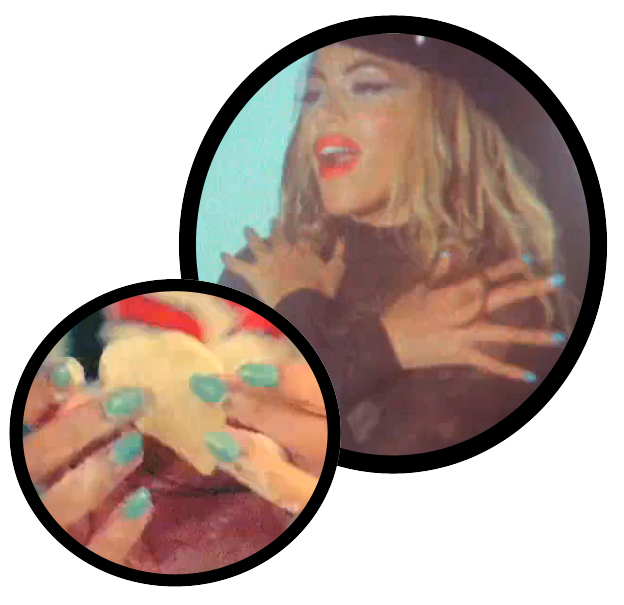 If you guessed Chanel Nouvelle Vague, give yourself a pat on the back.  The turquoise cream from the spring pop art inspired collection was definitely a great choice for this shoot.  It has a vintage feel but it's also very fresh.  I love it!
Chanel Nouvelle Vague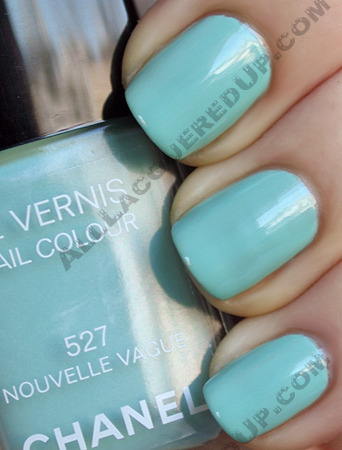 Nouvelle Vague is sold out online but you may be able to snag a bottle from your local Chanel counter.
Want Beyonce's look for less? Try China Glaze For Audrey one of my all-time fave turquoise polishes. It's a tad darker than Nouvelle Vague but more affordable and accessible. Check your local Sally Beauty Supply.
Have you watched the video yet?  What do you think of Beyonce's nail color choice?  Other than For Audrey, what colors do you suggest as a Nouvelle Vague substitute?