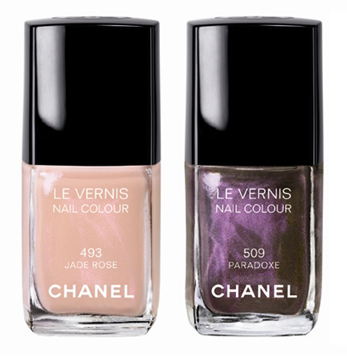 Back in March during the Chanel Fall 2010 runway show we learned that Chanel Global Creative Makeup Director Peter Philips was bringing back Jade Rose from the Jade Collection this Fall.

Jade Rose was kind of lost in the craze over Jade last year so it gets a second chance at stardom. Though thanks to my girl Izzy from Musings of a Muse we see that Jade Rose has some stiff competition in the murky purple-tinged Paradoxal. I know I can't wait to get my hands on it!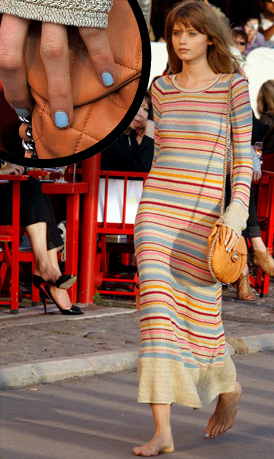 In other Chanel news, the Cruise 2010-2011 collection made its runway debut this week with the models sporting both Jade Rose and an unnamed baby blue nail polish that will be released sometime in the future. If history tells us anything, I'm thinking we may see this as part of a limited edition collection a la the Paris Shanghai and Paris Moscou collections.