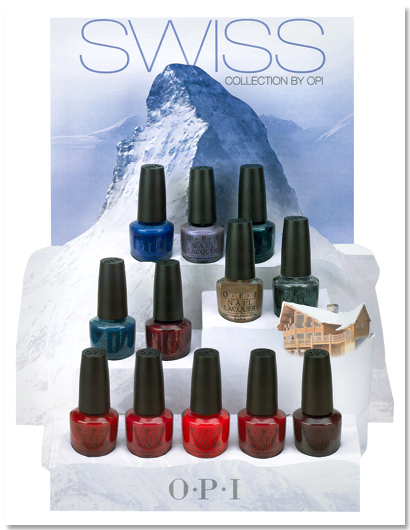 Happy Friday Fanatics!  The Fall promos are on a roll and today I have images of the OPI Swiss collection.

As you can see, we have another lovely looking green headed our way as well as some cool blues but I'm surprised at the number of reds.  We know from history that the holiday collection will launch not not long after and will include six reds so this seems like overkill to me.  I get that their flag is red but how about a fab sparkling white then?

Get an up close look at the collection after the jump!

If I could swap out the blue in the top row with the red in the bottom row, I'd be happy to call this a six piece collection and call it a day.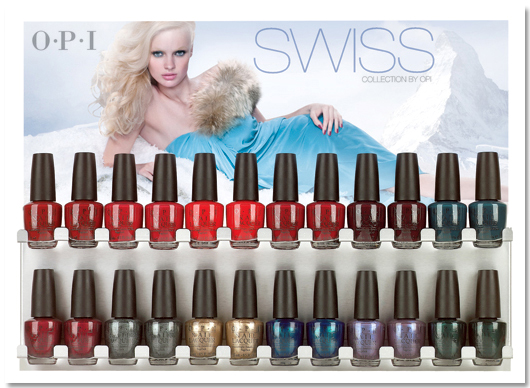 Of course these artist's rendering type bottle images won't tell us much so I'm really hoping that all the blues and greens aren't cremes.  Based on the image above it looks like the top row is cremes and the bottom is shimmers/glitters.  Don't you agree?
I'm Suzi & I'm a Chocoholic, From A to Z-urich, Color So Hot it Berns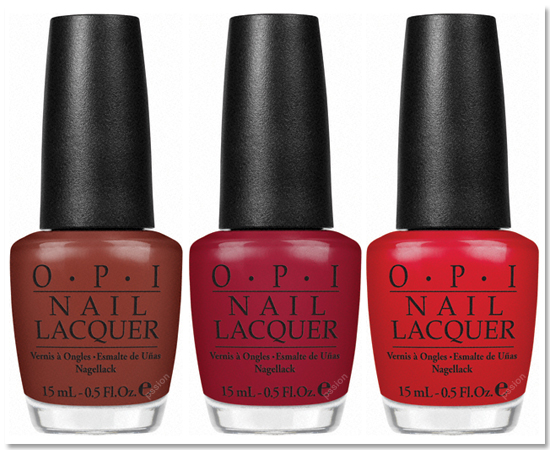 Just a Little Rösti at This, William Tell Me About OPI, Ski Teal We Drop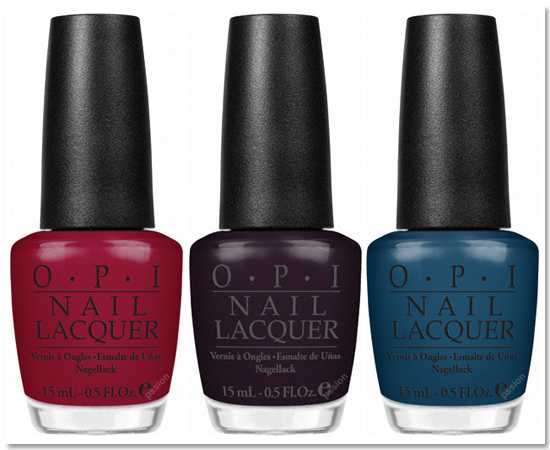 Diva of Geneva, Lucerne-tainly Look Marvelous, Glitzerland

Yodel Me on My Cell, The Color to Watch, Cucoo for This Color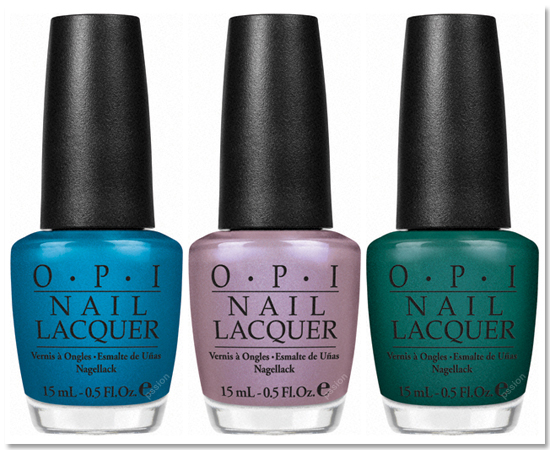 Maybe it's just me but the Irre-Swiss-Ables mini set has more of a 4th of July Americana feel than it does Swiss.  I wonder how they choose which shades to include in the mini set.  It's like NEVER the green.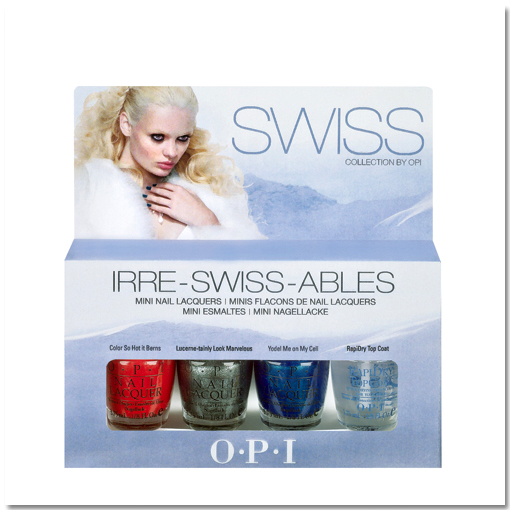 The OPI Swiss Collection launches on August 1st, 2010.  OPI is sold at salons and spas nationwide including chains like Beauty Express, JC Penney, Regis, Trade Secret and ULTA.
Are you all jazzed for the Swiss collection?  Do you think it represents the country well?  Which shades are you dying to see most?