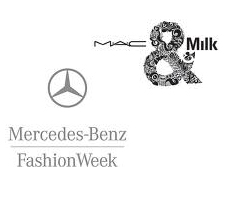 It's that time again Fanatics.  New York Fashion Week has kicked into high gear and I am here in NYC once again to bring you the nail scoop as it happens.  I'm kicking things off tonight at the Charlotte Ronson show where Cleveland based manicurist Julie Kandalec (from Jennifer & Co. in Mentor) will be keying the show using China Glaze colors.  I can't wait to see what they've come up with!

NYFW officially started two days ago and unfortunately I was still in the Cleveburg while some hot nail fashions rocked the runway.  butter London, CND and Dashing Diva all put out some stellar looks over the past couple days and I've got a quick recap on what we've missed after the jump!


First up, Nonie Creme of butter London worked with Vena Cava to create a unique purple with a milky film. She custom blended the shade right on site after their initial test run of a burgundy nail fell flat. Check out these behind-the-scenes videos where Nonie talks about the look for Vena Cava and how the color was created. I have to say I'm uber bummed about missing this show because she always creates such unique shades for Vena Cava. British Racing Green came out of last February's show so I hope that means this polish will be making its way to us come fall.
Follow Nonie backstage on Twitter @NonieCreme or @butterLondon
Next we'll take a look at the Ruffian show where CND created a custom tip using a matte navy blue with a chrome moon. I love that Ruffian is so into nails. They chose a deep red moon manicure last February and a unique raspberry and black design to match a tapestry last season so it's really no surprise to see another one-of-a-kind look from the CND team.
Follow Jan and the CND Team on Twitter @CNDWorld and check out Jan's blog for daily recaps.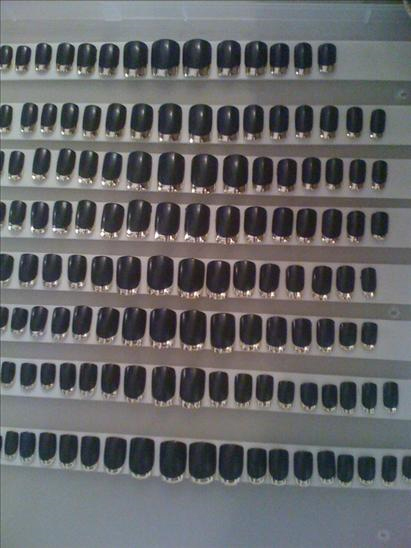 via MAC's Heather Park on Tweetphoto
Finally, Dashing Diva upped the ante when they pulled out these glass metallic nails. Designers Carly Cushnie and Michelle Ochs collaborated with Pattie Yankee to create a look of raw elegance, by using a gritty, animalistic texture for the nails. Pattie used Dashing Diva Chrome Press-On Nails with an appliqué of crushed glass glitter in black and silver to give out-standing texture to nails.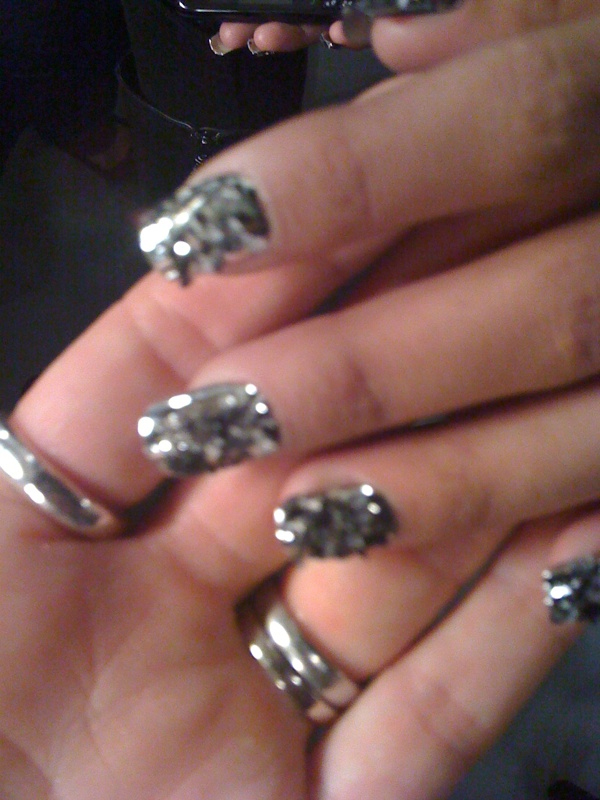 via MAC's Keri B. on Mobypicture.
Well, I'm off to the tents and then out to dinner with some of my fave beauty & fashion bloggers.  I'll be back with more updates and even some live blog posts throughout the week.  And my NYFW NOTD Challenge is back on.  I'm taking on the task of changing my nail color daily so stay tuned to see what I'm wearing.