Hi Fanatics! Have you missed me? I've been running around NYC like a crazy person, checking out the nail, beauty and hair looks at a bunch of fashion shows, visiting with some of my fave beauty bloggers and wandering around this beautiful city. Like last season, I was inspired by SeoulDiva Heather Park's NYFW Makeup Challenge to continue my NOTD Challenge, changing my nail color each day that I'm here for Fashion Week.
Considering how many polishes I own, planning out and packing my polish for the week was a challenge in itself. More so than doing a daily polish change. In the end, I thought about the brands I would be seeing each day and brought a color from their range. Since my first show was Charlotte Ronson with China Glaze, I gave myself a middle-of-the-night manicure with China Glaze Flyin' High before I flew out Friday morning.
Those of you who own Flyin' High know that it gets attention. It's not just because I'm "the nail polish girl" that people stopped to ask about the color. It's because it's such an eye-catching creamy shade of blue-green. Being that Pantone named Turquoise "The Color Of The Year" for 2010, I found Flyin High extremely appropriate for such a chic and edgy show.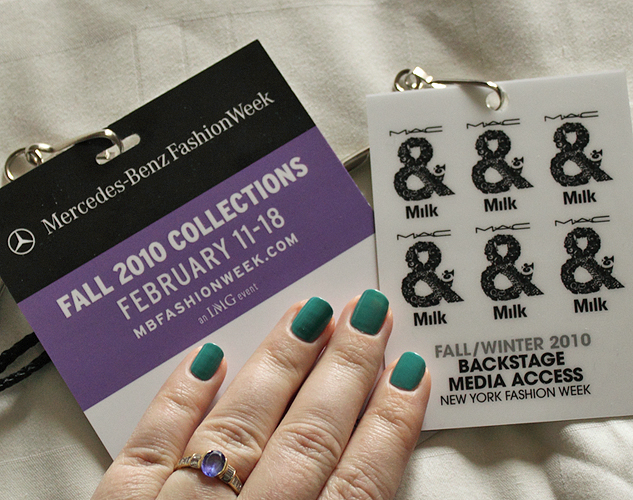 China Glaze Flyin' High is part of the Up & Away Collection for Spring and it can be purchased now online at your fave e-tailers. Look for the collection to hit Sally Beauty Supply in March.
What do you think Fanatics?  Are you loving my choice or not a fan?  What's on your nails today?