Mannequin Hands is a new series featuring ALU Fanatics showing off their "mannequin hands" shade. The one polish that best gives that elongated, flesh-toned look to their hands.
Today Lipglossiping has shared her mannequin hands with us using a Swiss brand, Mavala.  I'm not overly familiar with Mavala's colors though I've received some of their treatments in swap packages before.  Lipglossiping chose Liberty as her perfect flesh-toned shade. She describes her skin tone as MAC NW15 saying, it "is a bit orange on me, but pale enough."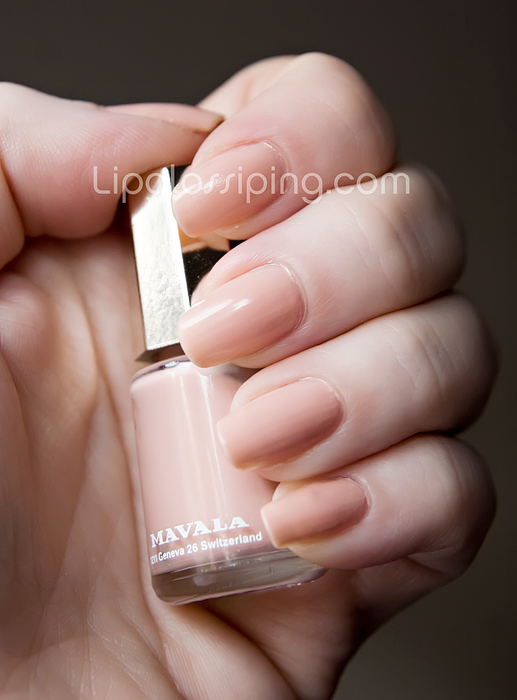 Where are Lipglossiping's hand twins? Have you tried Mavala's nail polish before? Since their US site only has product info about the treatments, do any of you have a good US based resource for their nail polish?
Don't forget, you have until January 15th to share your Mannequin Hands with the group. CLICK HERE for more details.