Mannequin Hands is a new series featuring ALU Fanatics showing off their "mannequin hands" shade.  The one polish that best gives that elongated, flesh-toned look to their hands.
Our first entry in the Mannequin Hands series comes courtesy of Candice who chose Essie Be Right Bag.  Candice is a MAC NW35/40 and this is what she has to say about the color,
"I'm not generally a fan of nudes, but in a pinch, when I don't have time for a meticulous paint job, I'll throw this on rather than go without."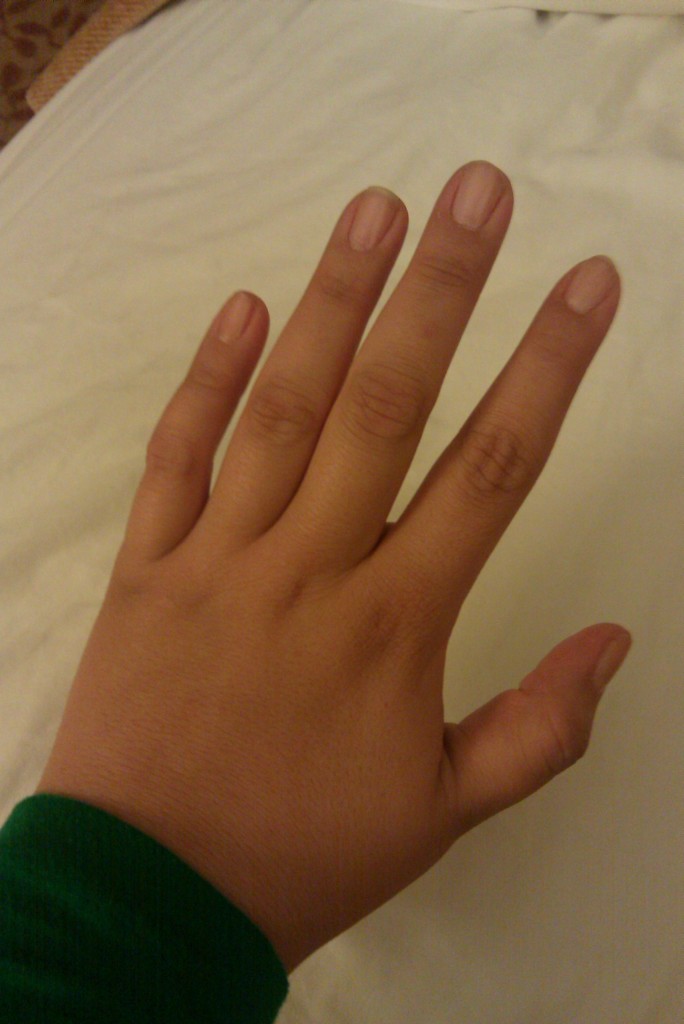 Has anyone found their hand twin in Candice? Who else keeps a bottle of Essie Be Right Bag on hand as their go-to "nude"?
Don't forget, you have until January 15th to share your Mannequin Hands with the group. CLICK HERE for more details.