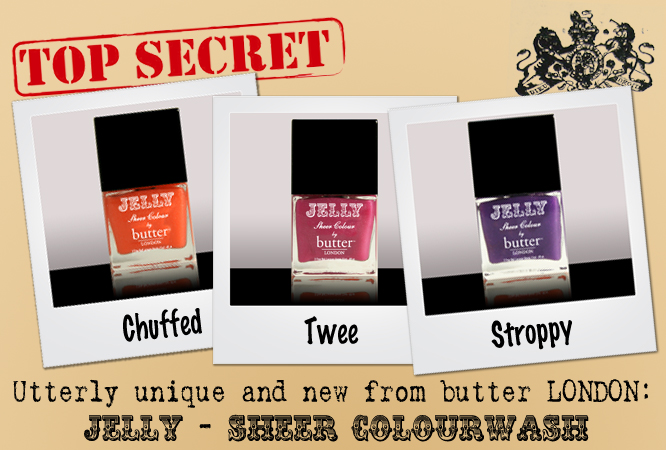 All you JELLY polish lovers have a reason to rejoice this Spring.  butter LONDON is launching a collection of three sheer but buildable jellies in a fruity array of hues.

According to butter LONDON Creative Director Nonie Creme, "The idea is juicy, sheer colour that looks and feels like slick, wet "lipgloss" for your nails." Check out detailed preview images of Chuffed, Stroppy and Twee after the jump!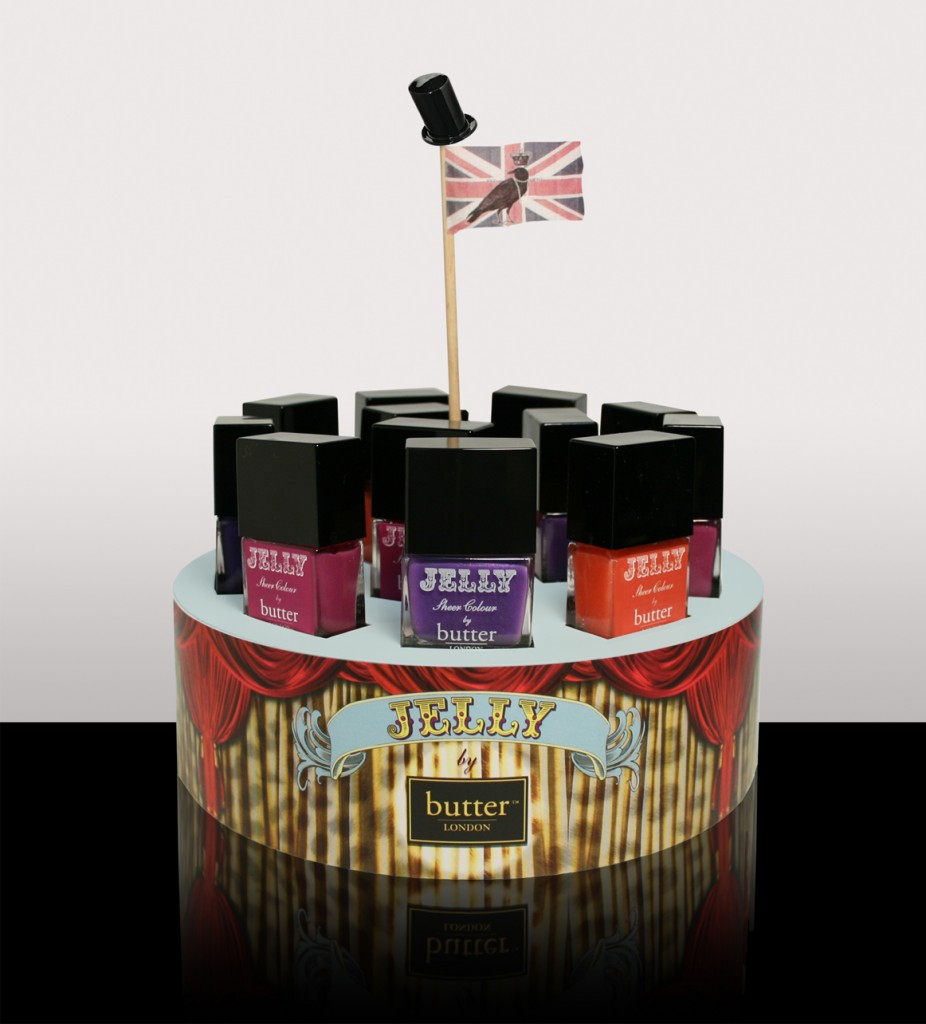 The concept behind the JELLY line is that the colors can be worn as a sheer kiss of color or a semi-sheer tint. Think Lippmann Rehab and I Want Candy from Fall 2007. Rehab is still one of my fave blues even though it needs 4 coats to become opaque. There's just something about that jelly finish that I love. I know a ton of you agree.

Nonie designed this palette with the intention of layering the shades to create new colors. I imagine combining Twee and Chuffed would make a pretty coral and I'm wondering if Stroppy and Twee would make some sort of magenta concoction.

Of course all the polishes are named in bL's signature style, using British slang and phrases.
Chuffed is an expression of pleasure (ie geeked, stoked, etc) and I'm certainly pleased at the prospect of this tangerine dream.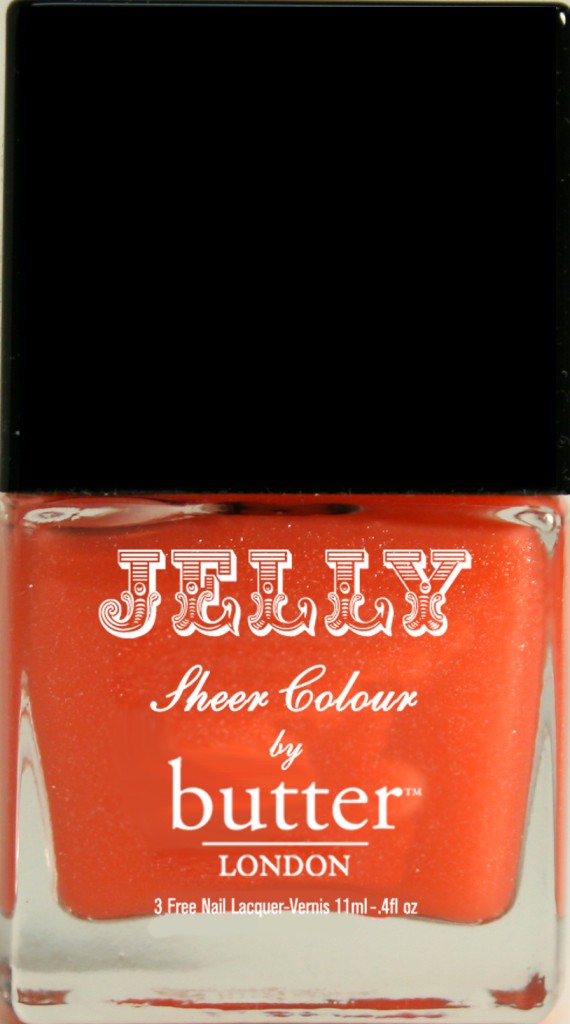 Stroppy is slang for a moody "bitter betty" type person.  Though to me, a gorgeous purple is anything but miserable.  It looks like a bottle of pure joy.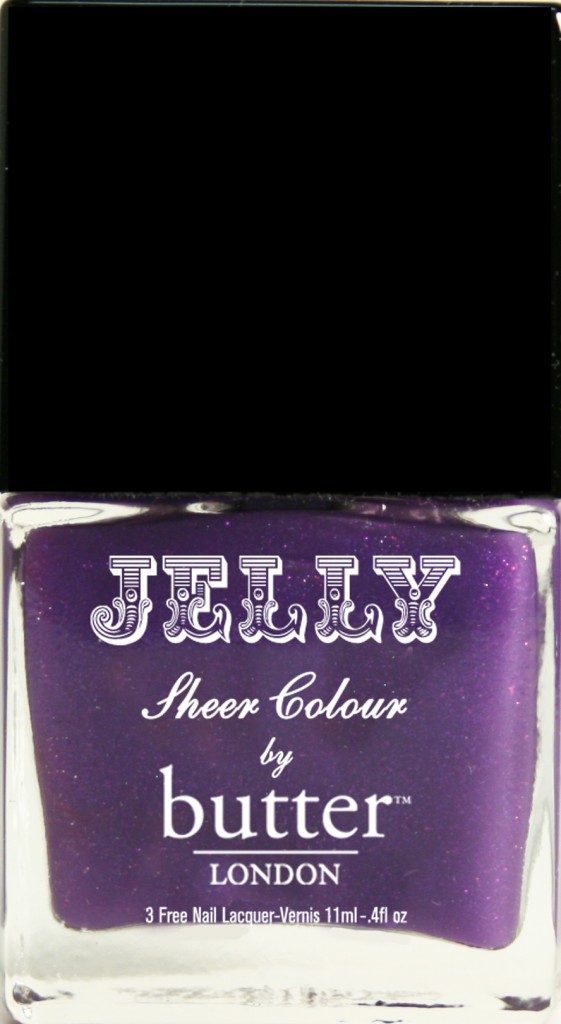 I found two definitions for Twee online.  One being things that are dainty or quaint.  The other refers to something that is overly sweet or cloying neither one being a positive connotation.  I'm assuming Nonie meant the latter when she named this sugary pink.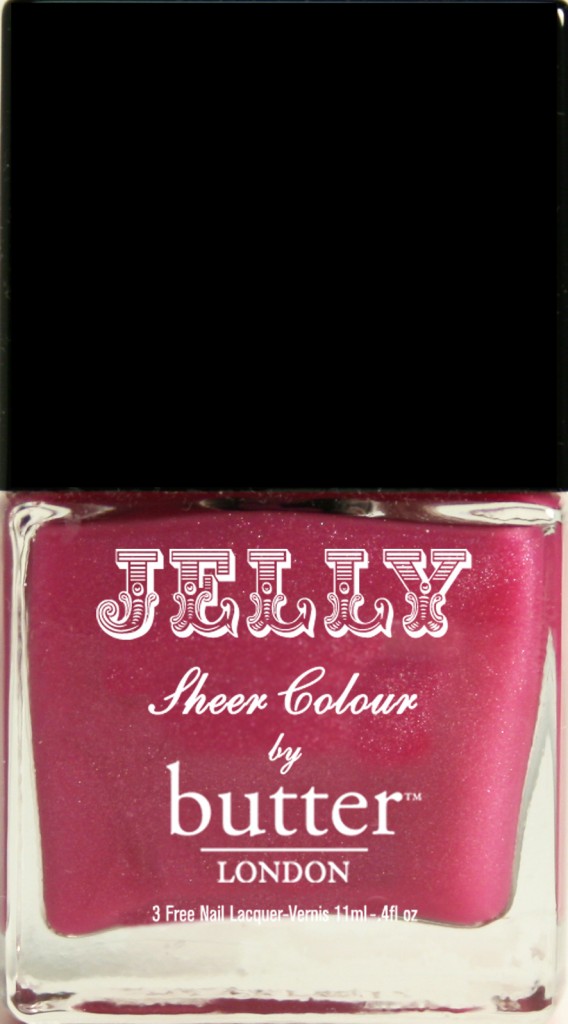 The JELLY collection from butter LONDON launches this spring. I don't have an official release date though it won't be until February or March.  butter LONDON polishes retail for $14/ea and are available online at butterLONDON.com and Beauty.com.
Are we loving these jellies for spring?  In an effort to better suit your needs, are these polishes you're dying to see swatched?  What's your favorite jelly polish?