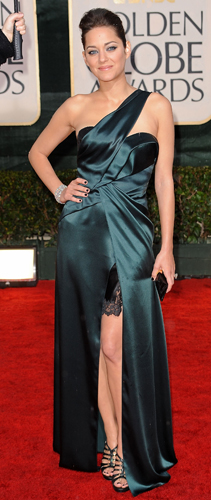 Nine star Marion Cotillard stunned at the 67th Annual Golden Globes wearing a rich green Dior gown.  Considering that a lot of the celebs played it safe on the red carpet, Marion drew my eye the second she stepped on the carpet.

Celebrity Manicurist Deborah Lippmann was on hand to tend to Marion's nails and I've got the scoop on her vampy nail look.  See close up shots of her manicure and find out what shade she wore after the jump!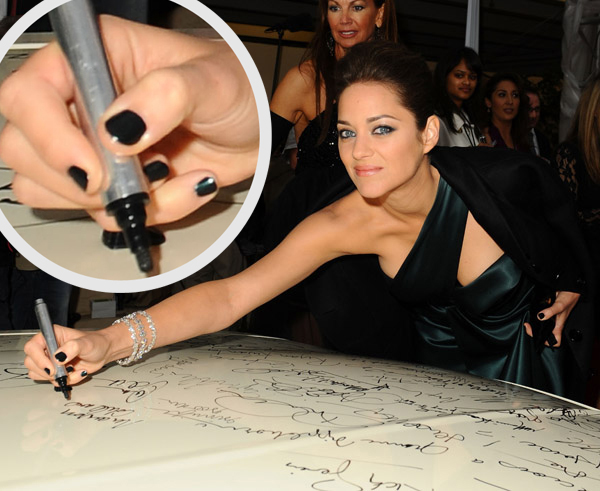 To keep her look "young and modern" Deb chose her big hit from last fall, Don't Tell Mama to complement Marion's gown.

The deep blue-green shimmer of Don't Tell Mama perfectly accentuates the look.  I'm not generally a fan of the matchy matchy concept but it works here.  The depth and darkness of the polish keeps it from being over-the-top green (not that I believe there is such a thing as too much green).  If she had worn green jewelry or shoes, it would have been too much.
Deborah Lippmann Don't Tell Mama
To get Marion's nail look, pick up a bottle of Don't Tell Mama on DeborahLippmann.com for $16.  The color is currently out of stock but is scheduled to return January 21st.
What do you think of Marion's look? Was Don't Tell Mama the right choice? What nail color would you pair with her dress?