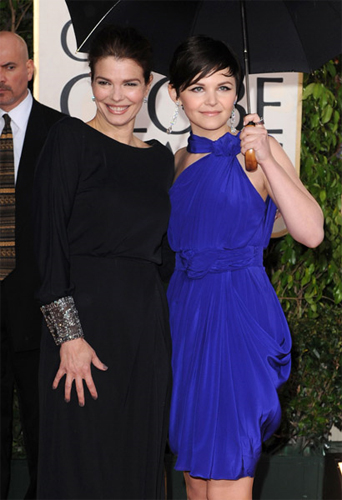 Big Love "sister wives" Ginnifer Goodwin and Jeanne Tripplehorn braved the rain-soaked Golden Globes carpet together looking, quite frankly, like a mother-daughter duo.  Jeanne's matronly dress does no justice to her beauty though she does score points in the nail department for donning a chic, browned-grey nail.As mentioned on E!'s Live From The Red Carpet, the co-stars spent their pre-show time together as well, with pampering manis & pedis at Recess Organic Nail Spa in LA accompanied by Ginnifer's mom.  Get the full scoop on their nail polish choices and see my color swatches after the jump!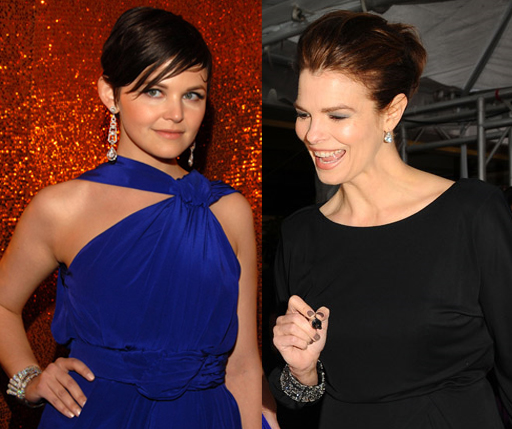 After their Recess Basic Manicure & Pedicure with Organic Foot Scrub for extra exfoliation, the ladies relaxed with a hand & foot massage and warm bamboo towel treatment.To compliment her vibrant cobalt gown, Ginnifer chose famed metallic, Chanel Gold Fiction.  As you know, Gold Fiction was a limited edition shade and no longer available.

Jeanne selected a Chanel polish as well, opting for the recently launched Particulière.

Ginnifer's mom who attended the ceremony with her daughter went for a classic, Chanel Vamp.
Chanel Gold Fiction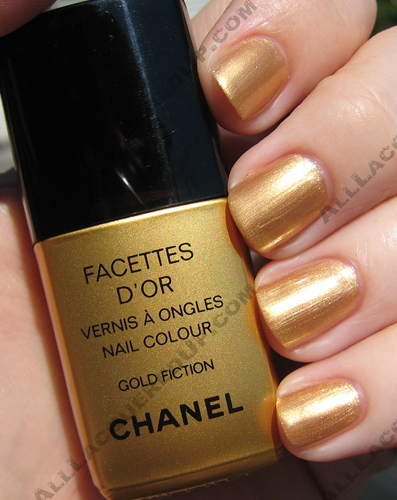 Chanel Particulière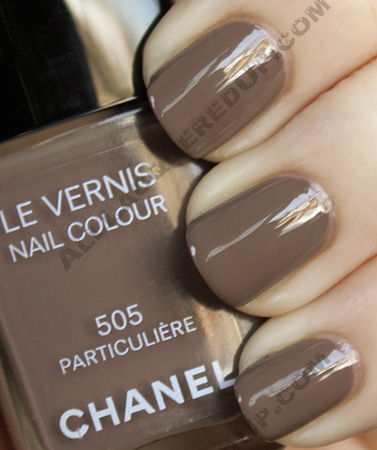 Chanel Vamp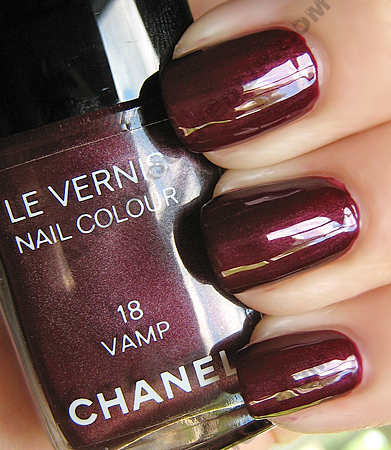 Chanel Particulière and Vamp are currently available on the Chanel.com website for $23/ea and at Chanel counters nationwide.
How did Ginnifer and Jeanne do in selecting their nail shades? Would you do it differently? How?
image credit: WireImage & Celebutopia