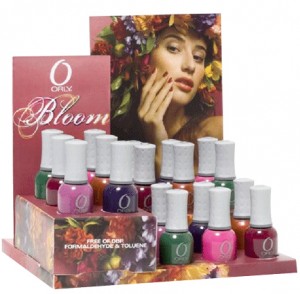 Walk Through the Wildflowers with this Blossoming Collection
Introducing Bloom, the feminine Spring 2010 Collection from ORLY that captures the colors of nature, straight from the garden. Bold colors epitomize this year's spring trends with deep pinks, burnt oranges, rich wines and purple blues.
Do you remember when I was at Cosmprof last summer raving about the new greens for Spring coming from SpaRitual and Orly?  Well they're finally starting to peek their heads out.  I showed you one of the new greens from SpaRitual last week and today I have Wandering Vine from Orly's Bloom collection along with a preview of the rest of the collection.  Check them out after the jump!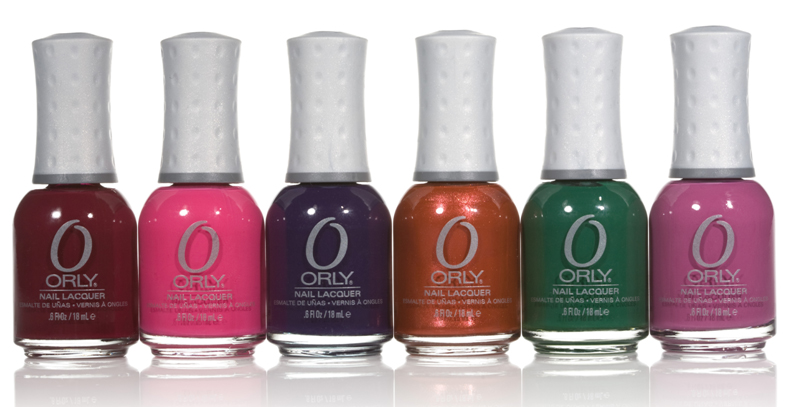 Take a walk through Wild Wisteria in Blue Purple Crème
Blushing Bud for the blushing bride (and everyday girl!) in Pink Crème
Don't be afraid to get a little fiery with Ginger Lily, a Burnt Orange Shimmer
Thorned Rose's have a wild streak with Red Wine Crème
A Pure Petunia show's her sweet side in Mauve Purple Crème
Get lost among the Wandering Vines with Green Crème
Wandering Vine is definitely on my short list of fave colors for Spring. I'll have to do a side-by-side comparison for you but I'm hoping it's an inexpensive version of my all-time fave green creme, RBL Recycle.  Wandering Vine has that same vivid gorgeousness though it may be lighter.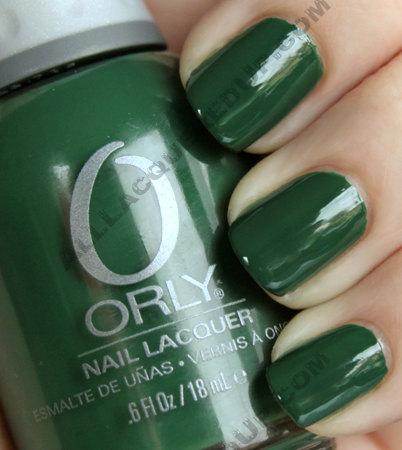 The Orly Bloom collection is slated to launch in February 2010 though like Metal Chic it may pop up earlier.  Be on the lookout at your local Sally Beauty and your favorite e-tailer.
I want to know what you want to see on ALU so when I post previews of upcoming collections, voice your opinions. If this a collection you're considering purchasing and want to see swatched, let me know. If there are just a couple shades you're dying to see, let me know that as well. If you're just "meh" on it, I want to here that too.
Disclosure: A product sample was furnished to me by Orly's PR rep. For further information view my Disclosure Policy.