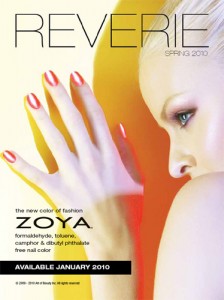 Spring 2010 nail color
Live the Dream… Reverie
Zoya Nail Polish presents six dreamy new metallic spring 2010 shades.
If metallics are your thing then check out Zoya Reverie when it launches next month.  The six color collection includes a duochrome that looks like a lighter, more purple version of Ki, one of my all time fave Zoyas.
Check out bottle and puddle preview pics of this fun new collection after the jump!

On a side note, I remember when I visited the Zoya headquarters a couple years ago, I asked about Ki because at the time it wasn't listed for sale and the MUA nail board was all gaga for it. Turns out they had some Ki pigment in the factory and brought it back online. If you haven't experienced its duochrome-y goodness, you must!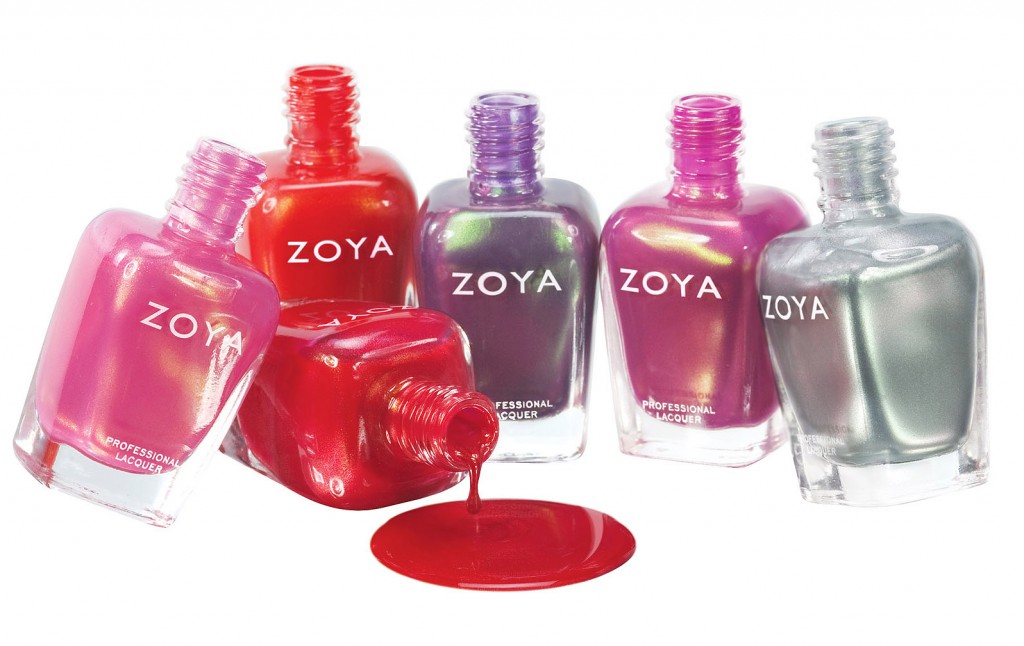 Laney – moonlit silver metallic
Adina – duochrome violet metallic
Reece – gilded rose metallic
Happi – pink blush metallic
Gwin – sunny melon metallic
Lana – rich red metallic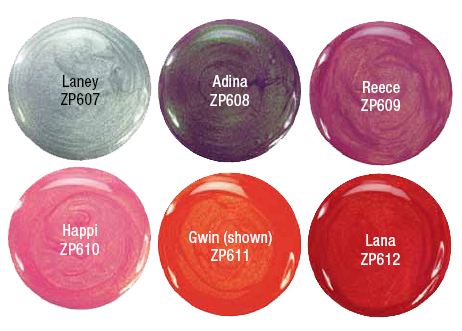 The Zoya Reverie collection launches in JANUARY on Zoya.com. Zoya nail polishes retail for $7/ea.
I want to know what you want to see on ALU so when I post previews of upcoming collections, voice your opinions.  If this a collection you're considering purchasing and want to see swatched, let me know.  If there are just a couple shades you're dying to see, let me know that as well.  If you're just "meh" on it, I want to here that too.