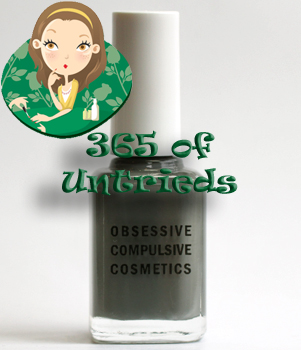 365 of Untrieds is my personal challenge to weed through the polishes in the ALU stash that I've been wanting to try but just haven't gotten around to.
A few days ago a reader asked me on Twitter if I had tried the nail polish from Obsessive Compulsive Cosmetics. While I'm fan of, and have previously raved over, the OCC Lip Tars, I have yet to try any of the OCC nail polishes I have in my stash.
The color range from OCC is filled with a lot of staples, as any line should, but then there are these bright pops of funky colors like a swampy green, brushed silver metallic and school bus yellow. I was drawn to OCC Dangerous, a rich creamy grey.
Click here to view more pictures and read the rest of this story.