Gold
Bobbi Brown is giving us old school glam with her Holiday 2013 "Old Hollywood" collection. As I've said before, this season's nail polish trends are going the more traditional route with metallics and reds dominating the scene.
Clearly Bobbi got the memo and then some as she's giving us holographic glitter realness with her new shade, Chrome. Who ever thought you'd see the words Bobbi Brown and holographic glitter in the same sentence? I mean, what??
Continue Reading »
The holiday season is in full swing and that means we have parties and family gatherings to look forward to. And what better way to compliment your holiday ensembles than with some sparkling nail lacquer. The China Glaze Happy HoliGlaze collection is all about the glitz and glam and in this first half of the collection, we're looking at six fine glitters and metallic shimmers.
Continue Reading »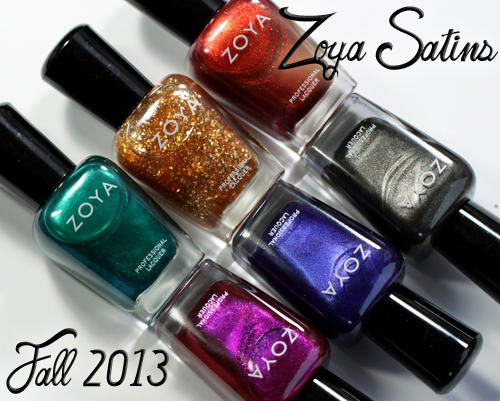 This Fall, Zoya is doing their part in removing the negative connotation I associate with satin. Maybe it's just me but, outside of the benefits of sleeping on a satin pillowcase (it helps maintain a blowout), I always think of satin as being cheesy, like an 80s prom dress. Let's face it, satin is a silk wannabe.
However, one look at the Zoya Satins collection for Fall 2013 and you know this is no shabby knock-off. It's pure, luxurious color!
Continue Reading »