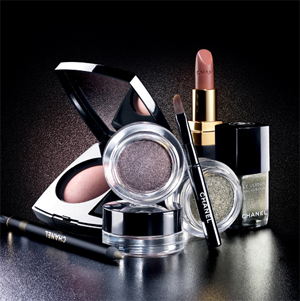 Last winter we got a peek at one of the Chanel Fall 2011 nail polishes when Chanel Graphite hit the runway but it's Chanel Peridot that seems to be getting all the buzz. Is it green? Is it yellow? Are we talking Chanel duo-chrome?
Inspired by the heritage and savoir faire of the artisanal craftsmanship of the House of Chanel, Peter Philips, Creative Director of Chanel Makeup, introduces new textures and makeup effects in a radiant Fall 2011 Collection, ILLUSIONS D'OMBRES DE CHANEL.
At the heart of this captivating colour story: Shimmering bronze, gold and platinum are the perfect complements to plum, khaki and copper shades on eyes and lips. Unique reflections of metallic green, silver and beige on nails provide the ideal counterpoint.
"Illusion d'Ombre is a new and exciting product, that's easy to apply," says Peter Philips. "I would suggest finger application. The texture is unique and has a very pleasant touch."
Click here to view more pictures and read the rest of this story.