Notice anything different? How could you not, ha! In conjunction with announcing the Fanatic Favorites 2011 Winners I launched a new look for ALU.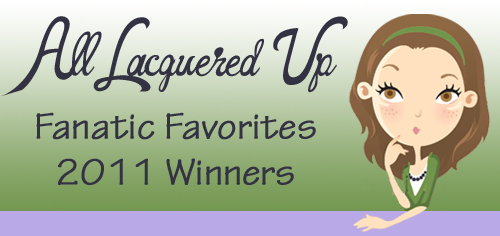 It's all part of my 5 year blogiversary celebration, which was delayed due to my back injury. After five years with the same look, a makeover was definitely in order. I hope you love it as much as I do.
Now on to the awards. A record number of you took the time to vote for your favorite nail products of 2011 and I can't thank you enough. With over 4,000 responses there were some nail biters and some clear favorites that smashed the competition. Keep reading to see if your favorites came out on top.
Click here to view more pictures and read the rest of this story.