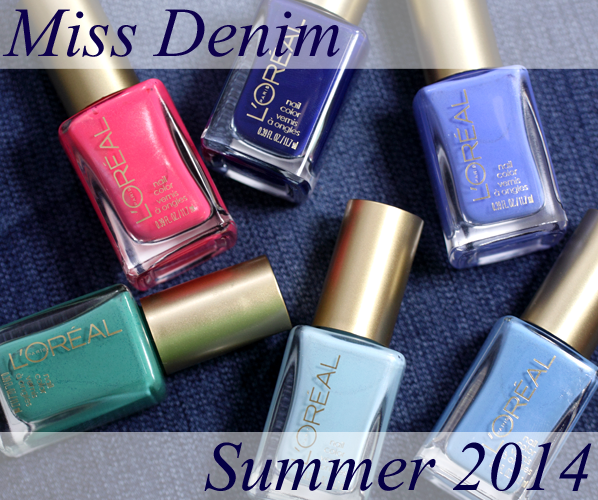 It's never too late for a #ManiMonday look, right? I was all indecisive about what to put on my nails today and then the L'Oreal Miss Denim Summer 2014 nail polish collection arrived and inspiration struck. This mix of five denim shades and one rosy pink, all in a textured finish, were just begging to be worn together.

The Inspiration
Remember these Current/Elliott Stiletto jeans that every celebrity and their mother wore a couple years ago? They're sold out now but I never quite got them out of my head and they're they first thing that came to mind when I saw the Miss Denim polishes.
Originally, I was going to create a pretty literal take using the lightest of the Miss Denim shades, Distressed Turquoise, over the periwinkle-hued Skinny Jeans but I liked the contrast of rose and turquoise even better.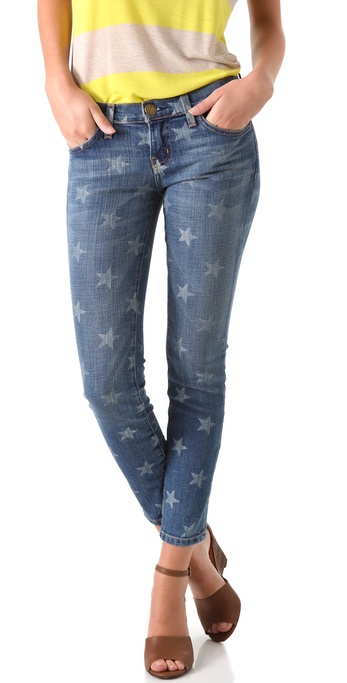 The Miss Denim textures are all creamy, so they dry without any shimmer. Vintage Rose has a pearly sheen in the bottle but it's lost on the nail. While I prefer sparkly texture, I love these colors together so I'm overlooking their lack of glitz.
Colors Used (thumb to pinkie): Stripes with L'Oreal Vintage Rose and Indigo Classic, L'Oreal Skinny Jeans, L'Oreal Blue My Mind, L'Oreal Jean & Tonic stars over Vintage Rose, L'Oreal Distressed Turquoise. Two coats of each.
To create the stars, I used Nail Vinyls which has moved its store to NailVinyls.com. The stripes are created with thin detail painters tape from Amazon.com.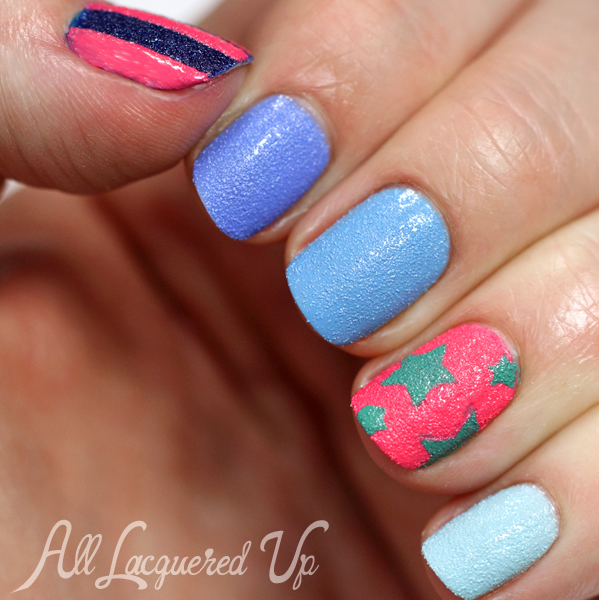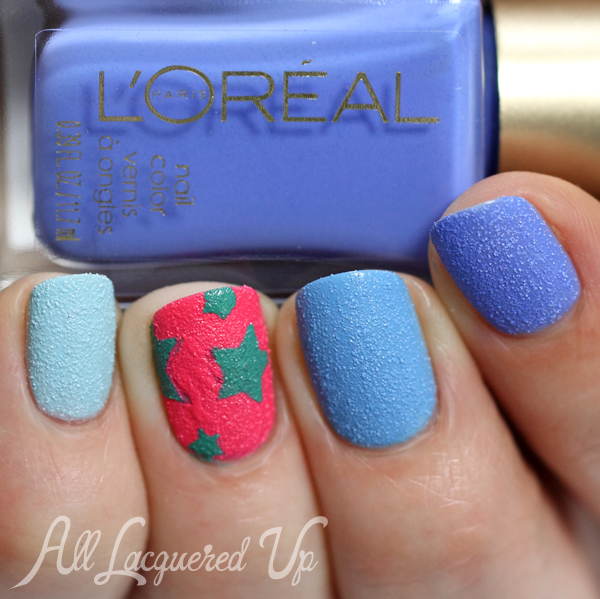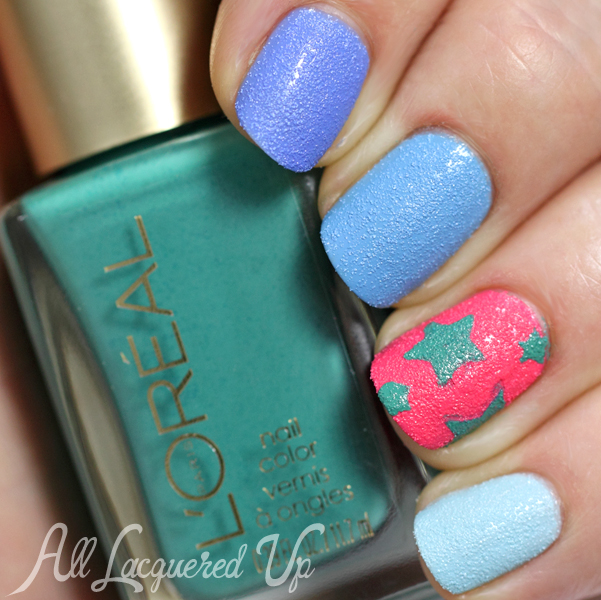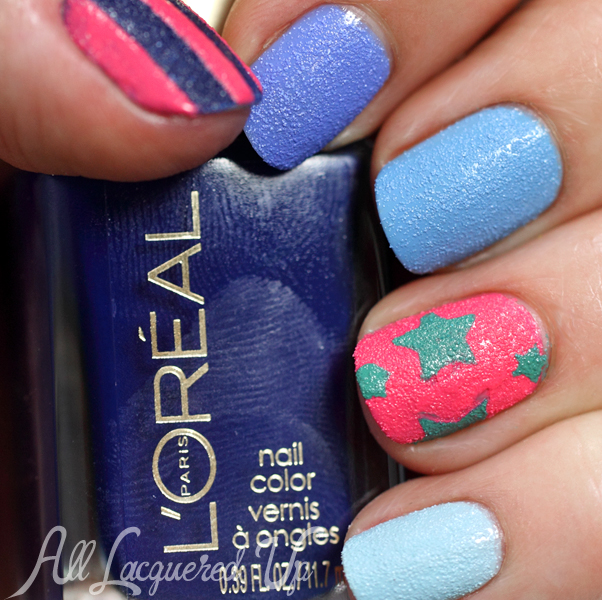 The L'Oreal Miss Denim collection is available now for a limited time at drugstores and mass retailers nationwide. L'Oreal Colour Riche retails for $5.99/ea.
What are you wearing for #ManiMonday? Have you spotted the Miss Denim collection in stores? Are you still wearing texture?
Disclosure: Product samples were provided by reps for L'Oreal. Affiliate links appear in this post. When you purchase through an affiliate link, you help support this site. For more info view my
Disclosure Policy
.