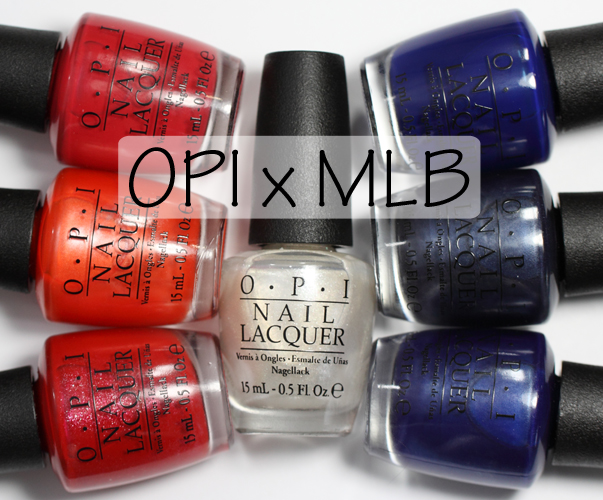 Yesterday was the Cleveland Indians home opener and, in spite of the rain delays, wind and overall crazy weather, they managed to pull out a major win over the Twins. Now, because I suffer enough with weather during Browns season, I never go to opening day at The Jake (sorry Progressive), but I cheer from home with #RollTribe pride.
Fortunately, the new OPI MLB Collection arrived a few days ago, just in time for me to create some Indians-themed nail art. Partnering with a sports league is a first for OPI and these seven new shades scream Americana, just like our national pastime.

Truth, I'm not the biggest baseball fan, I'm a football girl, but I love to watch the first home game of the season and try to get down to the stadium at some point during the summer, preferably on a fireworks night. Regardless, I love my city and will always support our sports teams, no matter how many times they let us down. Today I'm showing my CLE pride along with some love for the Tribe.
For this manicure I used five of the seven OPI MLB
shades; OPI Girls Love Diamonds
(frosty white), OPI Umpires Come Out at Night
(midnight blue creme), OPI Love Athletes In Cleats
(sparkly red), OPI Right Off The Bat
(shimmery navy), OPI Short-STOP!
(red creme).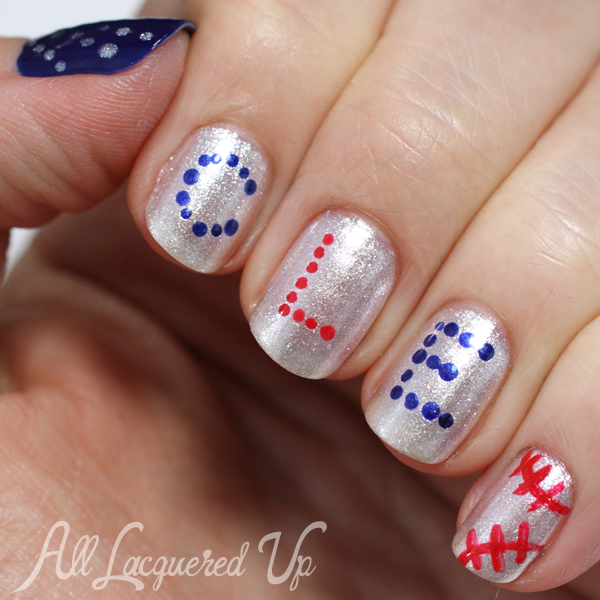 To begin, I polished all my nails, except the thumb, with three coat of OPI Girls Love Diamonds
. This is one gorgeous silvery white packed with iridescent metallic flecks. A little sheer but buildable.
I then used my dotting tool
in OPI Right Off The Bat and Short-STOP! to write CLE in dots. SO much easier than trying to draw letters with a striping brush.
Next, I pulled out a striper brush
and dipped it in OPI Love Athletes in Cleats to create the baseball stitching on my pinkie nail.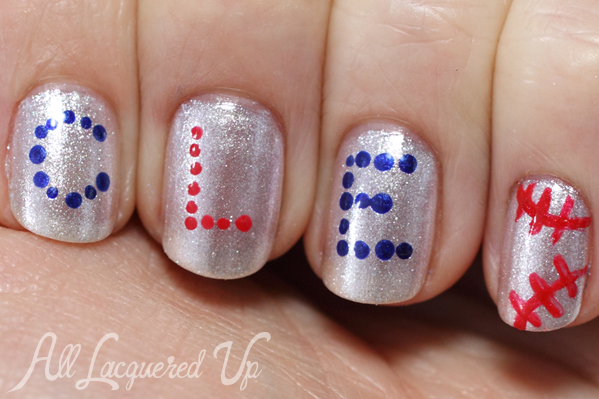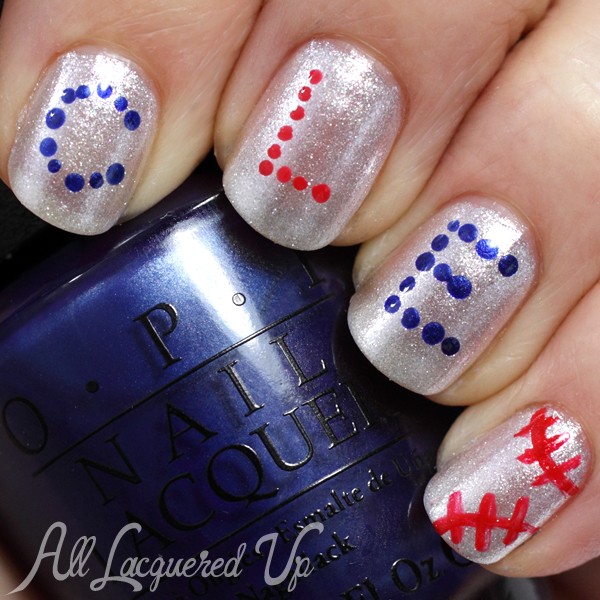 Finally, I made my thumb the accent nail by applying two coats of OPI Umpires Come Out at Night
then dotting OPI Girls Love Diamonds
in a flared pattern to represent fireworks in a night sky.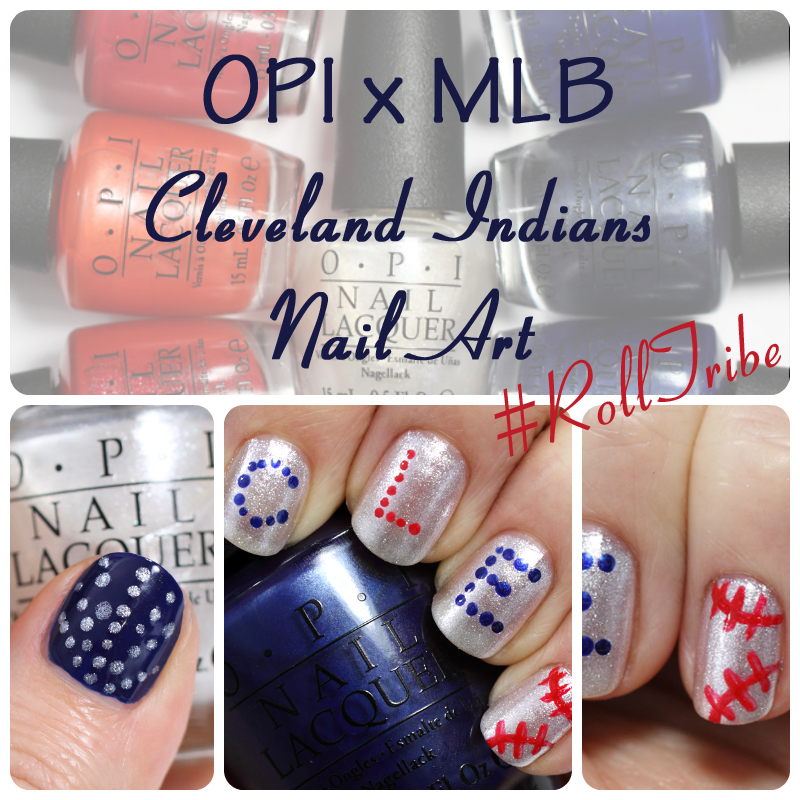 The OPI MLB Collection is available now at salons and spas nationwide and online at ULTA.com. OPI nail polish retails for $9/ea for a .5oz bottle. There is also a mini set with 6 of 7 shades available on Amazon.com
.

What do you think of this collaboration between OPI and the MLB? Do you plan to pick up any of the OPI MLB polishes? Do you prefer going to baseball or football games? Or neither?
Disclosure: Product samples were provided by reps for OPI. Affiliate links appear in this post. When you purchase through an affiliate link, you help support this site. For more info view my
Disclosure Policy
.