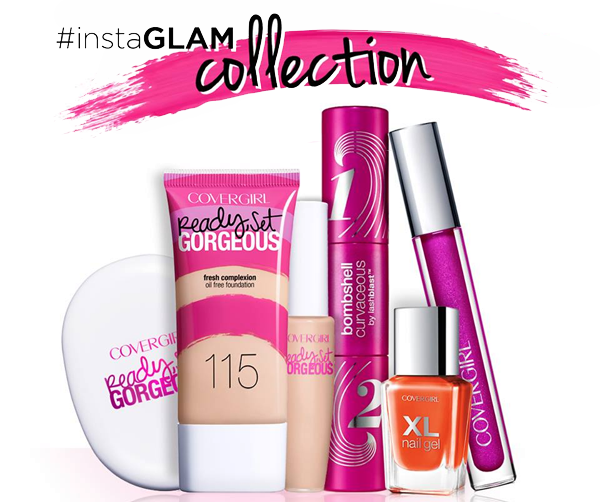 Thanks to the DVR, I rarely watch commercials but, when something catches my eye, I hit rewind. That's what happened over the weekend  when I spied a new COVERGIRL ad with Katy Perry featuring a new COVERGIRL #instaGLAM collection.
When I realized a new line of nail polish was involved, I had to investigate. Get ready to stalk your local drugstores for the COVERGIRL XL Nail Gel.


COVERGIRL's new #instaGLAM Collection is inspired by generation NOW. We are living in an insta-era with millennials wanting to look picture perfect 24/7, while experimenting with the latest beauty trends. The #instaGLAM Collection empowers women to create like – worthy beauty looks so they can be ready in a snap.
COVERGIRL XL Nail Gel
As much as I wish brands would stop trying to "make fetch happen" by including "Gel" in the names of their polish and treatment lines (it will never be the same as Gel Polish), I get that it's a brilliant marketing technique. People flock to anything that sounds like it will deliver a gel-like finish and wear without the need for UV or lengthy removal.
Considering how impressed I am with what the P&G Labs did with the Outlast Stay Brilliant Nail Gloss, I'm hoping XL Nail Gel delivers just as well, even if it's not "gel."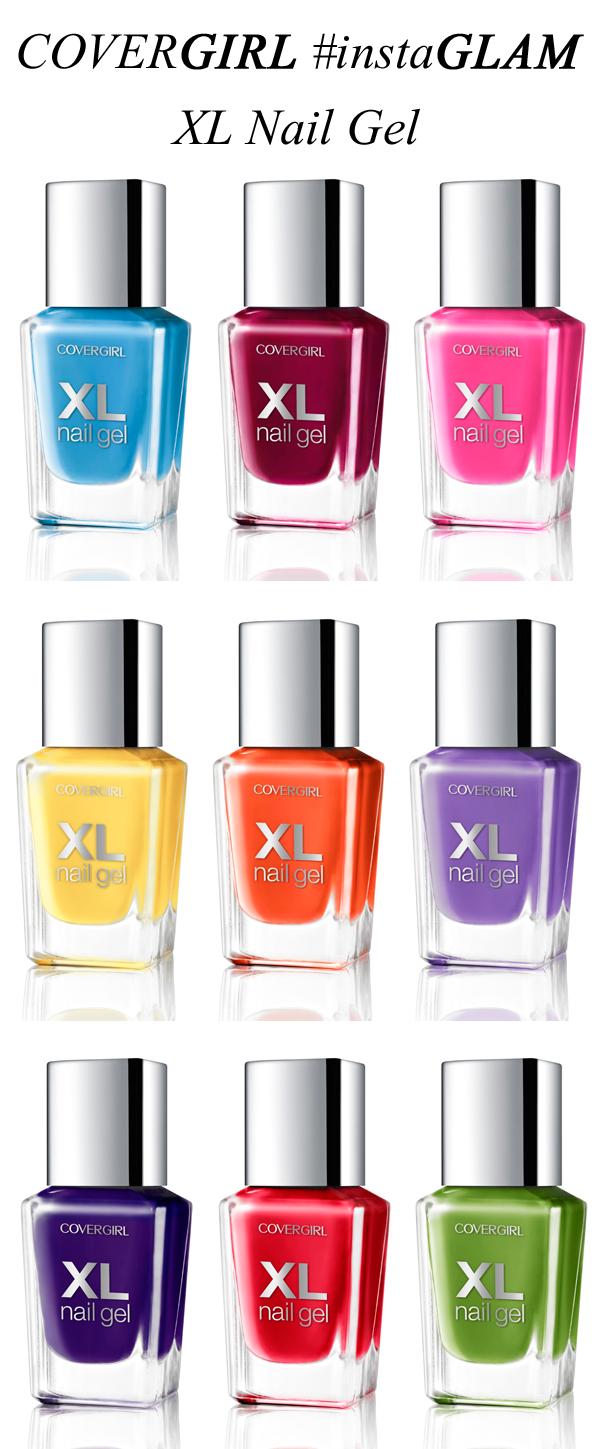 The COVERGIRL #instaGLAM collection includes
To celebrate the launch, COVERGIRL sent spokesperson Katy Perry an #instaGLAM themed cake, as shared on their Instagram, and released this new ad.

The COVERGIRL #instaGLAM collection officially launches in July 2014 at mass retailers nationwide but, according to Nouveau Cheap, displays are already popping up at Walgreens in select markets and I found the XL Nail Gels on Amazon.com.
Who else is excited try this new line of polish? Are you loving the sleek Colorlicious Lip Gloss packaging as much as I am?
Disclosure: Images courtesy of COVERGIRL. Affiliate links appear in this post. When you purchase through an affiliate link, you help support this site. For more info view my
Disclosure Policy
.