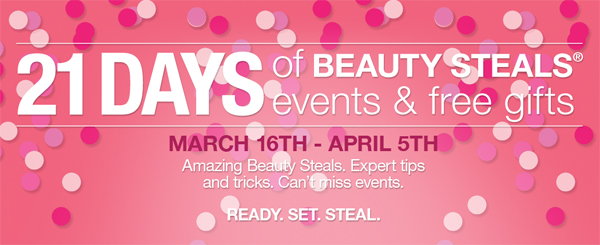 One of my fave things about Sunday Funday is going out to breakfast with the boyfriend. And yes, I said breakfast and not brunch. Brunch is fine but I like traditional breakfast foods, omelettes, pancakes, etc.
Anyway, most Sundays I find myself at a local spot that just happens to be across the street from an ULTA. Coincidence? You can usually find me there, after breakfast, while the boyfriend plays Candy Crush in the car.
And you better believe I will be making multiple trips to ULTA over the next three weeks as their 21 Days of Beauty starts today. Want to know what I'll be shopping for? Keep reading to see my favorite of the 21 days of deals.


butter LONDON is essentially BOGO with 2 for $15 pricing. And there are some shades my collection is sorely lacking from their line.
If you are searching for a new primer, I'm a fan of Laura Geller Spackle and that trio is a serious savings. Plus there's an Urban Decay deal that day. How can you pass that up?
I know everyone raves about Too Faced Better Than Sex but I've read good things about the Too Faced Better Than False Lash Extension System as well. At $35, I'm not willing to take the plunge but for $20… I'm in!
I received a CK ONE mascara at a BlogHer event last summer and I was pleasantly surprised. The $9 price tag on the CK ONE COLOR Pure Shine Lipstick is just right for me to give that a try as well.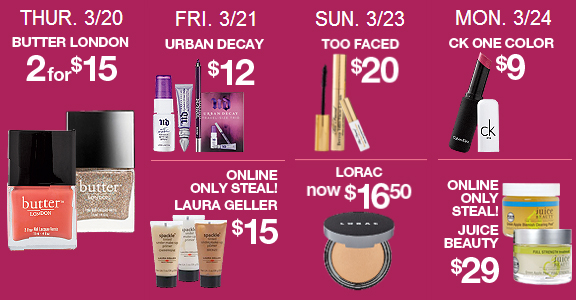 BB Creams are pretty much my daily go-to and I've been curious about the 10-in-1 BB creams from Stila. For $12, you get a cute little sampler.
Smashbox has been one of my primer staples for years. As long as you can tolerate silicone, I suggest you try it. There are two deals that include it so you can get it as a trial size or full size.
I had the pleasure of meeting Anastasia at her Beverly Hills boutique years ago and I've been a fan of her brow products ever since. If you have unruly brows, this gel is AMAZING!
Finally, on Saturday 3/22 and 4/5, you can get a free brow wax at the Benefit Brow Bar with any $50 Benefit service or product purchase. If you are a Benefit fan, how can you resist?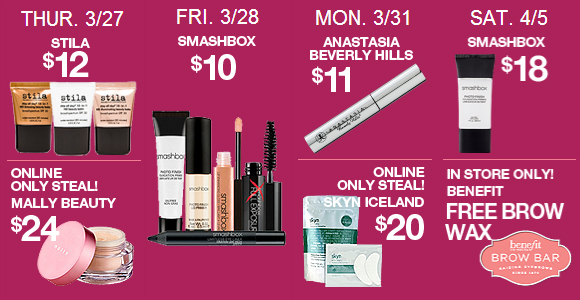 Oh and ULTA is teasing a Secret Beauty Deal for April 5th but you have to like the ULTA Facebook Page to find out what it is.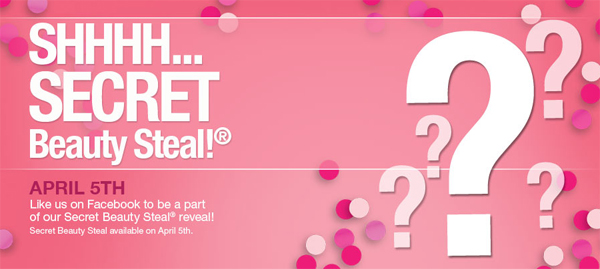 So, which of my ULTA 21 Days of Beauty favorite deals do you plan to score? Are you a regular ULTA shopper?
If you haven't been to the clearance section lately, I saw some of the OPI Oz and Zoya PixieDust polishes on sale recently.
Disclosure: Affiliate links appear in this post. When you purchase through an affiliate link, you help support this site. For more info view my
Disclosure Policy
.