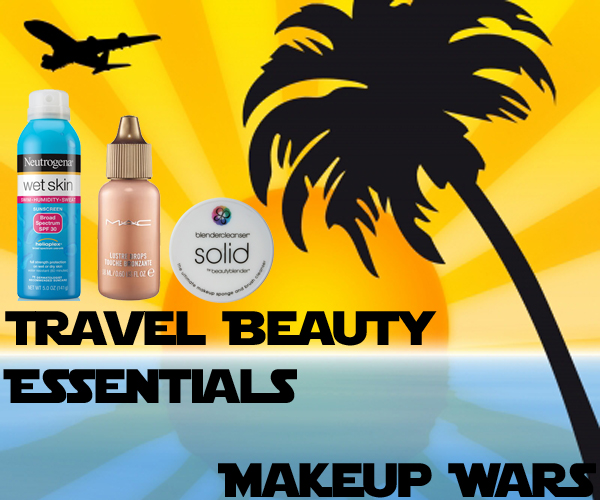 Affiliate Link|I Bought This|Press Sample
When it comes to travel, I'm not what you would call a "light packer." In fact, I bring a travel scale to make sure my bag doesn't go over the weight limit when flying. I just figure, if the airline allows you 50 pounds, may as well be prepared.
However, when it comes to packing my beauty products, I pretty much have that process streamlined. I always have my travel beauty kit, with the exception of my makeup bag, stowed in my carry-on, ready for the next getaway.
As you may recall, I went on a cruise in January so today, as I open up my kit to share my Travel Beauty Essentials, I'm using pics from the ship and our stops in Cozumel, Honduras and Belize as the backdrop.


Face, Hair and Body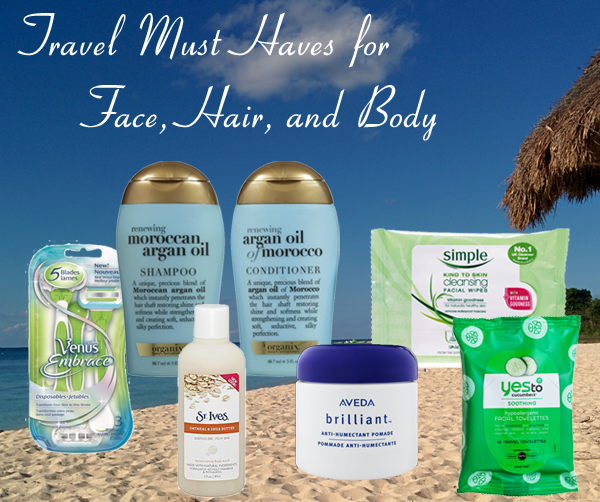 Good hair products are a must on vacation as no one wants to deal with a Monica Geller in Barbados situation. ps that's totally my hair if left to its own devices. Well, not quite that dramatic.
To combat the humidity, I carry the perfectly sized OGX line of shampoos and conditioners. They're sulfate-free and the OGX Renewing Moroccan Argan Oil ($9.99, Drugstore.com) collection is perfect for my thick, coarse, dry, color-treated (could I use any more adjectives?) hair. Though, just in case, I never go on a trip without my eons-old jar of Aveda Anti-Humectant Pomade ($21, Aveda.com). I'm not even kidding when I say one jar will last you a decade and it fights frizz like no other.
I've been using St. Ives Oatmeal & Shea Body Wash ($1.04, Target.com) for as long as I can remember so I always pack a trial size along with a disposable version of my beloved Gillette Venus Embrace ($13.99, Drugstore.com) razor. I'm not about to lose my primary razor on a trip so I like the disposables because they have the same 5 blade action that leaves you so, so smooth, plus you can toss them at the end of the week.
Finally, we'd all be lying if we said we washed our faces every single night during a getaway. But, if I have a pack of wipes at my bedside, I'll at least attempt to take of the day's grime. The Simple Cleansing Facial Wipes ($5.29, Drugstore.com) and Yes To Cucumbers Facial Towelettes ($2.39, Drugstore.com) are my faves as they're affordable and effective.
Makeup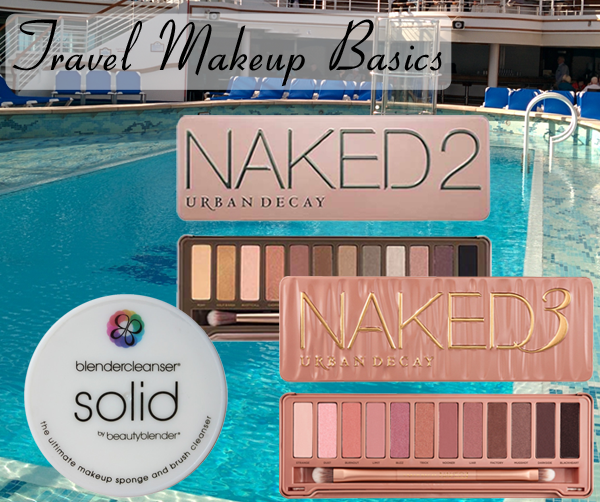 I used to plan out my eye looks for trips and bring all these individual shadows that I would never crack open, essentially wasting space in my makeup bag for no good reason. Ever since the first Urban Decay Naked palette came out, I haven't packed any single eye colors since.
Before the cruise, Urban Decay Naked 2 ($52, Sephora.com) had been my go-to travel palette but now Urban Decay Naked 3 ($52, Sephora.com) has usurped its place. The rose gold hues just speak to me. Packing a palette is the way to go. It's a space saver and gives you flexibility in creating looks.
And, if you're packing brushes, at some point, you'll have to clean them. I clean my angled eye liner brush at least every other day. Thankfully, BeautyBlender has a BlenderCleanser Solid ($15.95, Sephora.com) that is perfect for travel. My friend recommended it to me a few months ago and it's worth every penny!
Sun Care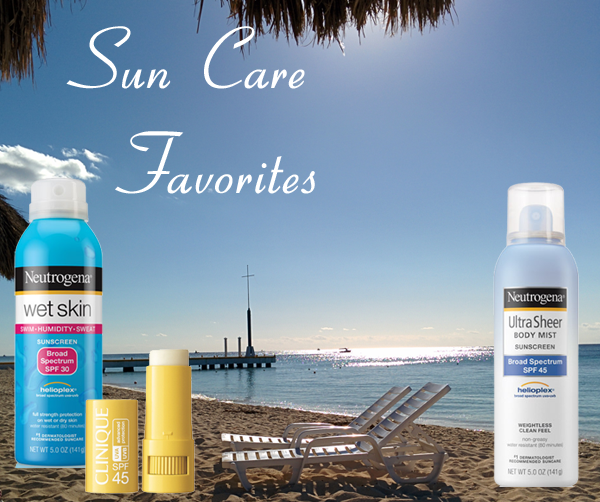 As a former indoor tanner, (shameful, I know), sunscreen is of the utmost importance. I did enough damage in my foolish 20s and I can't afford to do any more. I prefer a spray sunscreen and Neutrogena is the tops in my book for a lightweight, grease-free feel.
The Neutrogena Wet Skin ($8.99, Target.com) formula is perfect for a day by the pool as it really does penetrate water without leaving white drips behind and the Neutrogena UltraSheer Body Mist ($8.99, Drugstore.com) is ideal for active days as it doesn't make my skin feel slimy and gross. Though I always keep the Clinique "Sun" Advanced Protection Stick ($21, Nordstrom.com) in my bag to touch up along my hair line, ears and nose throughout the day.
Nails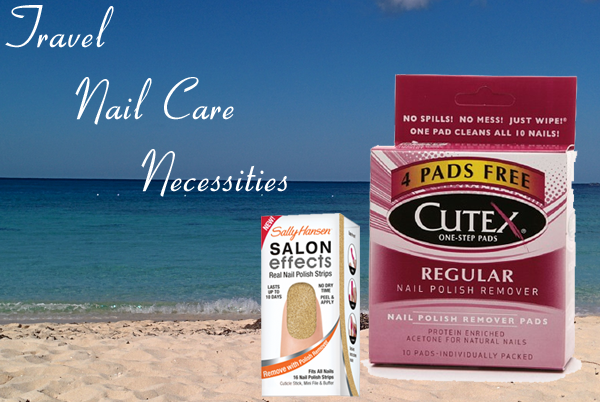 When it comes to my vacay nail game, obviously, I take it seriously. I plot out my nail color of choice for weeks in advance but always have a back-up plan should things go awry. Yes, I could get a gel polish manicure but, knowing me, it would chip and I'd have no way to fix it.
So, I always choose to wear polish and pack a set of Sally Hansen Salon Effects Strips ($8.59, Target.com) and Cutex Nail Polish Remover Wipes ($2.89, Drugstore.com) for a quick polish change, should the need arise. Because I wore Zoya Tomoko on the cruise, I packed Glitz Blitz as a back-up.
ps. Don't cheap out on the wipes. I bought the CVS version a few years ago and the red remover pad stained my fingers and nails. NOT a good look!
Get Your Glow On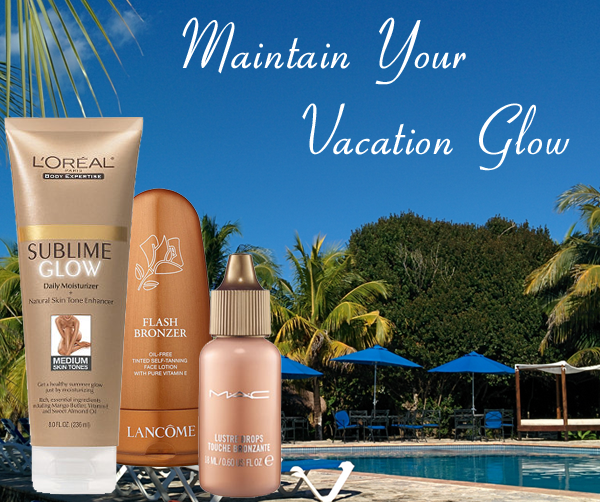 If you're protecting your skin properly, you won't come home with much of a tan but that doesn't mean you have look ghostly on the beach. I either self-tan at home or get a spray tan the day before I leave and use a gradual self tanner to maintain during the week.
L'Oreal Sublime Glow ($11.49, Drugstore.com) is my maintenance product of choice for its lovely green tea scent and the subtle shimmer it imparts. It's one of the few self tanning products that doesn't have a super strong DHA scent, so I can use it during the day without offending anyone. And, as I proclaimed years ago, Lancome Flash Bronzer Face ($37, Dillards.com) is still my fave face tanner. And it's small enough to get past the TSA.
Finally, MAC Lustre Drops ($21, Nordstrom.com) is my secret, glowing weapon. It's essentially concentrated shimmer that I can lightly dab above my cheekbones or mix with foundation and body lotion. It really makes your gams and decolletage glisten, in the best possible way.

Loading InLinkz ...

What is the last trip you went on? What items do you consider essential to your travel beauty kit? Have any great travel beauty tips to share? Are any of my favorite products in your carry-on?
  Disclosure: Product samples were provided by reps for Clinique and Urban Decay. All other items were purchased by me, even if they were originally sent as samples. Affiliate links appear in this post. When you purchase through an affiliate link, you help support this site. For more info view my
Disclosure Policy
.