LOOK what just arrived. Literally just arrived. My FedEx man probably thought I was going to attack him.
It's the China Glaze Capitol Colours from The Hunger Games Nail Polish Collection and I'm DYING with excitement. As I sit here with the ultimate Hunger Games multi-colored mani, I wanted to give a peek as to what you can expect to see.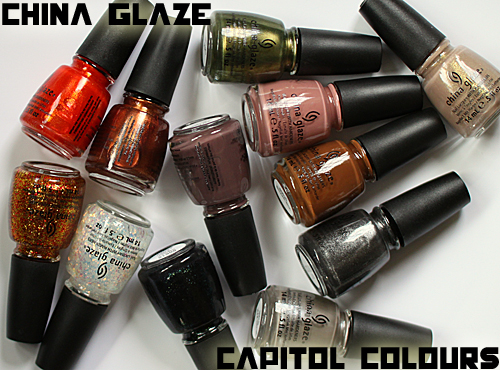 I'm about to start swatching so let this be your amuse bouche. Oh and if you haven't set aside money for Smoke & Ashes & Agro, get on it! Because they're utterly gorgeous. Stay tuned.
Disclosure: Product samples were provided by reps for China Glaze. For more info view my Disclosure Policy.