More like, let's get this GLITTER party started! As part of Nordstrom's annual Anniversary Sale, Deborah Lippmann has yet again put together a glitzed out set of glitter polishes called Get This Party Started.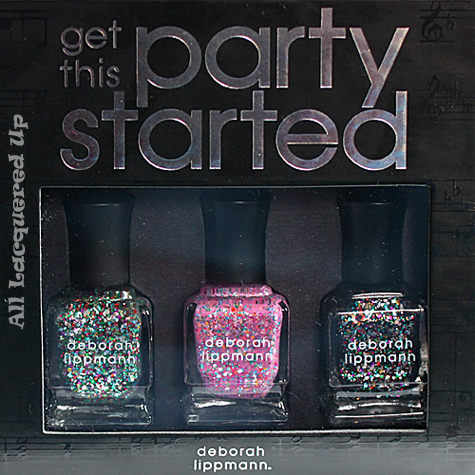 Nothing says 'Party' like the magnetic sparkle of glitter. So for the biggest party season of the year, I've created shades that truly dazzle. Get This Party Started, a set of three glitters, was inspired by the overwhelming demand for my best selling Happy Birthday, a glittery party in a bottle. The set includes Happy Birthday, along with two new variations of the sparkling shade: Forget You and Candy Shop. They're both packed with the same unique hexagon-shaped glitter that gives Happy Birthday its magnificent glint, only Forget You has a sheer black base and Candy Shop a bubblegum pink.
I love how festive all three look and feel, whether wrapped a round a champagne glass or peeping out of a glamorous pump. But what I truly love the most: how a few coats of any shade instantly transform you into the life of the party.
The set (l-r): Happy Birthday, Candy Shop, Forget You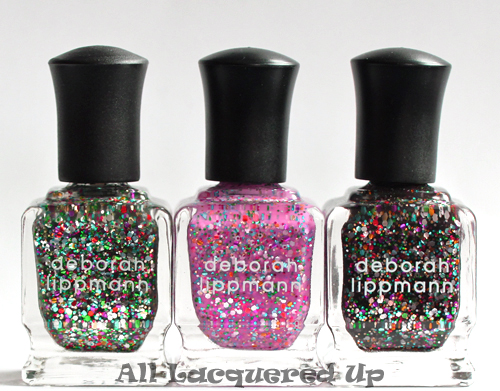 Happy Birthday – a party in a bottle (glitter)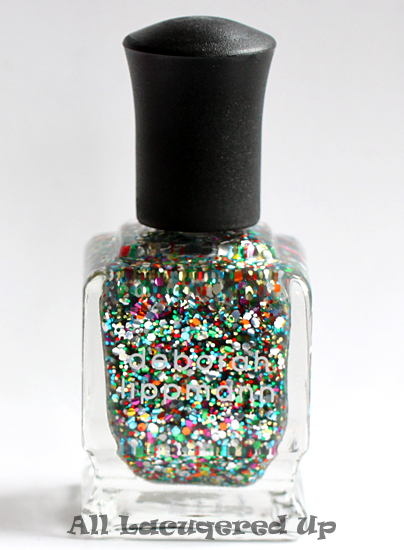 Candy Shop – bubblegum pink (glitter)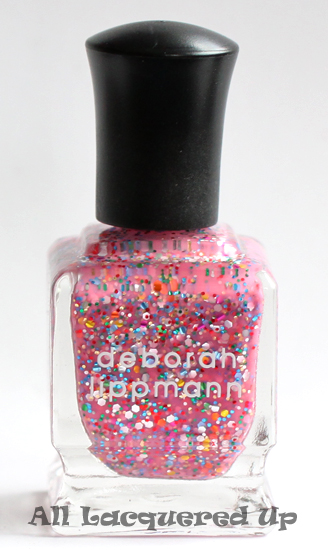 Forget You – party all night (glitter)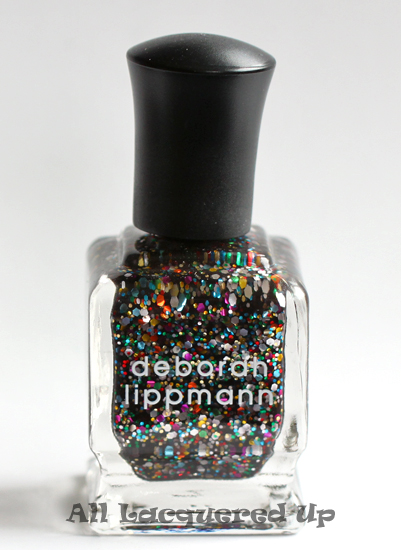 The Deborah Lippmann Get This Party Started set launches on July 15th 2011 during the Nordstrom Anniverary Sale. The set will retail for $42. Pre-orders officially begin July 5th though I hear some stores are accepting them now.
Thoughts on Get This Party Started? Will you be picking up the set when it comes out? Or will you wait for the individual colors to come out in August? What is your favorite Deborah Lippmann glitter? Is there a specific type of glitter you wish she would come out with? I would love to see an emerald version of Lady Sings The Blues.