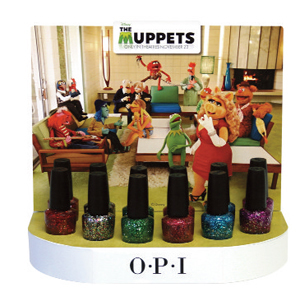 It's time to play the music
It's time to light the lights
It's time to meet the Muppets on the Muppet Show tonight
Oh.My.Gosh!! The Muppets are partnering with OPI. Let me repeat. THE MUPPETS ARE PARTNERING WITH OPI!!!
I can't even begin to tell you how thrilled I am over this news. I tend to love OPI's Holiday collections more than any other in the whole year but with the Muppets involved I'm already calling it THE collection of 2011.
As a kid I lived for Sunday nights when The Muppet Show would come on and I still have my Kermit and Miss Piggy puppets from way back then. I seriously worship the genius of the late Jim Henson and watched anything he was involved with; Labyrinth, Emmet Otter's Jug-Band Christmas, The Tale of the Bunny Picnic, Fraggle Rock.
I seriously freaked out when I saw Bean Bunny at Disney's Hollywood Studios. Don't judge I also cried when I met Tigger! What?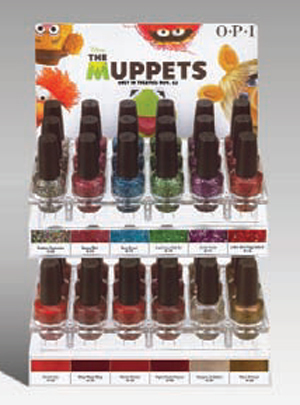 Anyway, I know this is a LONG time out but I just had to post about it. The reported color names are:
Animal-istic
Meep-Meep-Meep (can you even stand how cute this sounds?)
Wocka Wocka!
Pepe's Purple Paassion
Designer…de Better!
Warm & Fozzie
Rainbow Connection (We sang this in elementary school)
Excuse Moi!
Gone Gonzo!
Fresh Frog of Bel Air
Divine Swine
Gettin' Miss Piggy With It!
Please tell me there are others as excited over this news as I am? Who is your favorite Muppet character? And where's the love for Janice?
***EDITED TO ADD – While I do not have an official release date, based on previous OPI Holiday launches, I would expect to see these on shelves no later than November 1st, 2011. Burlesque was pushed up to October 1st so that is a possibility as well.
info and image credit: neglelakkmani