Friday night I went out with a couple friends to a local event called the Tremont ArtWalk. Once a month local businesses host art showings from 6-10pm and it's a great way to support emerging artists along with the unique neighborhood shops.
One of our stops was at a vintage shop where I couldn't help but peruse the 60s fashion magazines, compacts, atomizers and yes, nail polish. I found, in a random bin, this bottle of "Extra Frosted" nail polish from Clairol and I just had to share.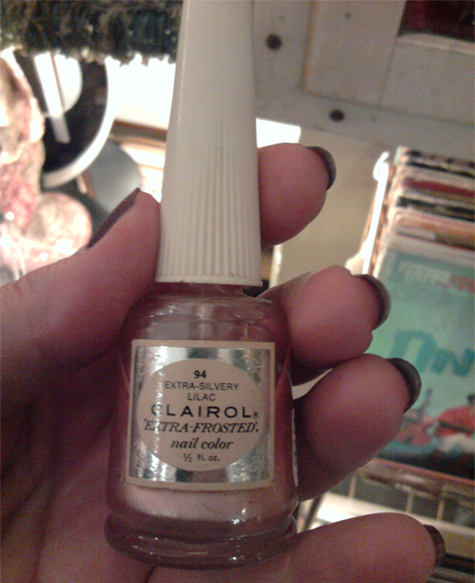 I didn't even know Clairol made polish back in the day. Though just seeing the word "frosted" made me cringe. No wonder it always makes me think "grandma polish" because it's what our grandmothers wore.
I know we've talked about old nail polishes in the past but do any of you have a vintage bottle like this?  Not necessarily something you would wear but just hang on to as part of your collection?