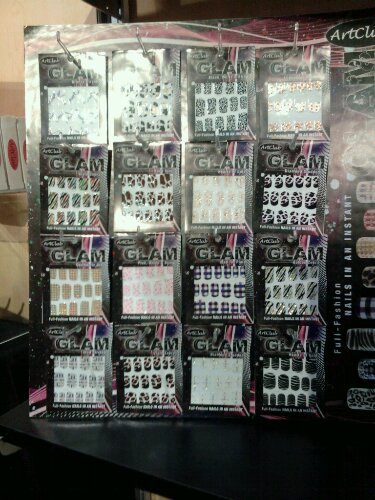 Coming soon from Color Club/Art Club are these nail decals, called Glam, that are along the lines of Minx but way cooler. The designs are on a clear background so you can apply them over polish and have the color show through.
According to the rep I spoke with, you simply apply them and add a top coat. They last until you take them off with remover. The plaid and metallic animals prints have me intrigued. I'm normally not a nail art girl but this looks easy enough that even a klutz like me could do it.
What do you think? Is this something you would try, I'll update you with launch info as soon as I have it.