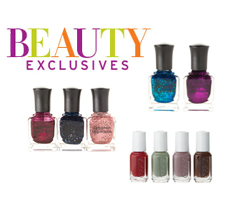 Get your wallets ready for the Nordstrom Anniversary Sale.  Each year during Nordstrom's annual celebration they release a plethora of Beauty Exclusives in the form of limited edition products and sets.  As in years past, Essie and Deborah Lippmann are part of the festivities.The Beauty Exclusives are available now for pre-sale with a ship date of July 16th.  This year we're getting a sneak peak at Essie's fall colors with the early sale of the collection's mini set and Deborah Lippmann is starting her 2010 glitter party with her Fallcolors and Anniversary boxed set.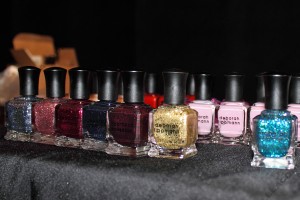 We got an advance look at Deborah Lippmann's Fall and Anniversary shades during Fashion Week and they're finally here.  It seemed like summer was so far away.  Where did the time go people?Five of the seven shades are releasing exclusively at Nordstrom before they hit the Lippmann website in August.  They other two, the silver and gold glitters will come out in fall for the holidays.
The All That Jazz trio comes in a silver case and includes full size bottles of Razzle Dazzle, Some Enchanted Evening and Lady Sings The Blues. The set retails for $40 (a savings of $14).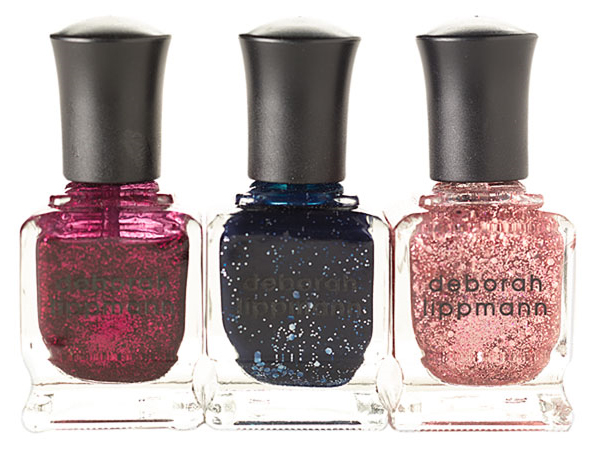 Razzle Dazzle: darkened raspberry sizzle.
Some Enchanted Evening: pink salmon shimmer.
Lady Sings the Blues: silver-sparkled blue.
The Fall 2010 Collection polishes are sold separately for $18/ea. The glitters retail for more than the other Lippmann polishes. I don't know when that started.
Across The Universe & Bad Romance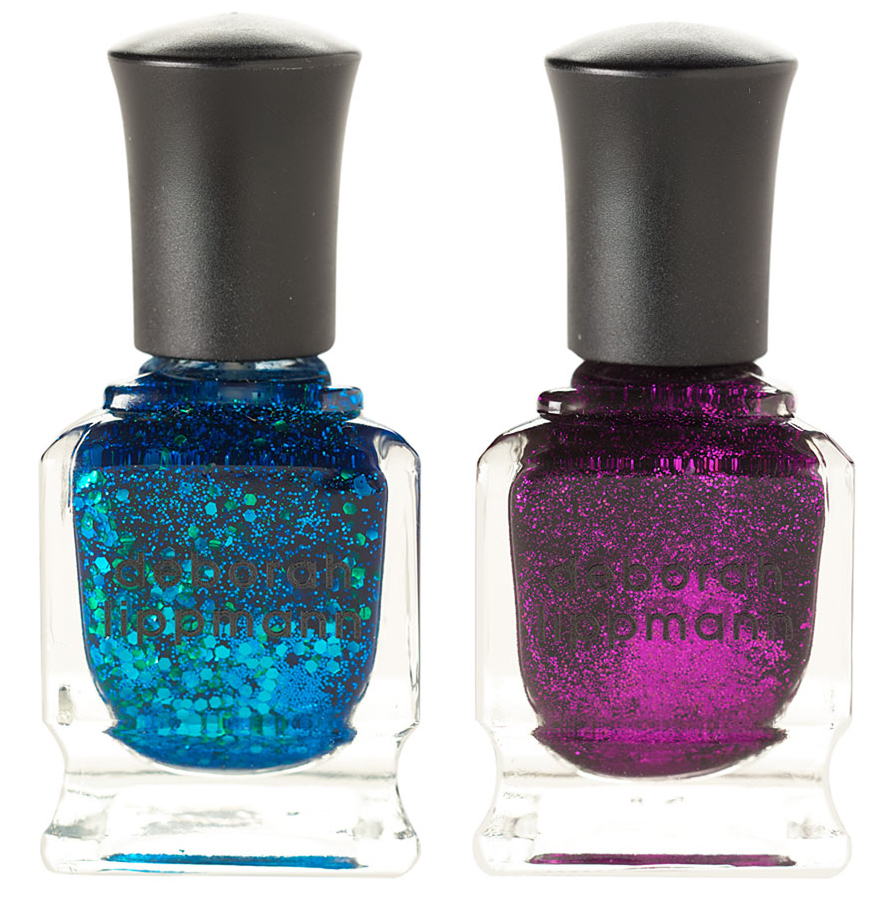 Essie's Fall collection mini set retails for $17 and I'm all over those greige and dusty lilac colors.
Merino Cool, Limited Addiction, Little Brown Dress and Sew Psyched (names not in order)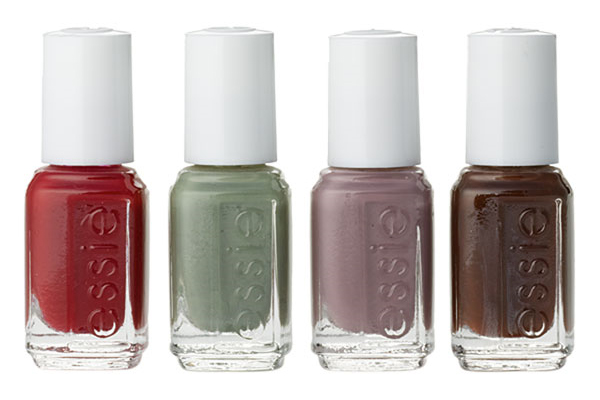 Like I said above, the Nordstrom Anniversary Sale Beauty Exclusives are available for pre-sale with a ship date of July 16th. The limited edition sets tend to sell out fast so if you have an urge to buy I suggest you jump on it. I already ordered the Essie minis for myself and I hope to have swatches of the Lippmanns for you very soon so stay tuned!