Fanatics I have some fun news to share. Last year I raved about New York Magazine's Shop-A-Matic feature and how much I loved that they did one focusing on nail polish. Well this year, Editor Diana Tsui invited me to be a guest editor selecting my favorite colors of the season to be included in their comprehensive listing.  Talk about a thrill and a challenge.  Narrowing down my top picks for Summer 2010 to a short list of 19 was no small feat.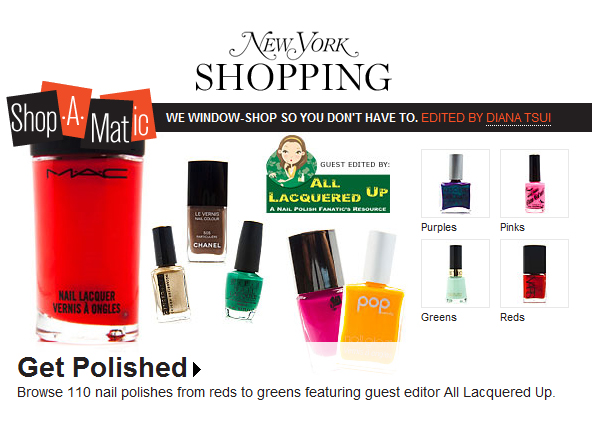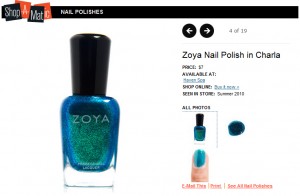 If you haven't browsed the NY Mag Shop-A-Matic in the past you're missing out. Each polish is shown in the bottle, on the nail and as a color blob. They also include shopping information for the NYC area and online availability.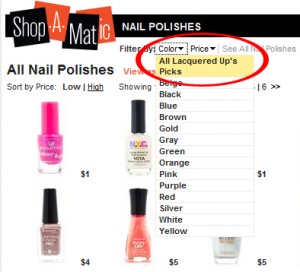 All the polishes are categorized by color and can be sorted by price but if you want to see my picks, select that option from the "Color" drop down menu.
Of the 19 polishes I selected, Diana asked me to share with her my Top 3. Find out my choices later today on The Cut.