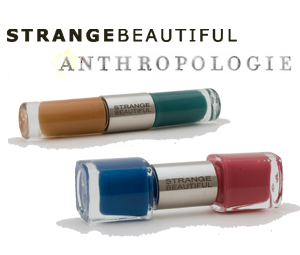 As I mentioned in recapping my trip to The Makeup Show NYC, I had the chance to meet StrangeBeautiful founder Jane Schub while in town.  Jane is an interesting and thoughtful creature who brings her artistic background and unique eye for color to the world of nail polish.

Finding the beauty in something like a squashed bug or the veining in a piece of cheese is what sets Jane's collections apart and now she's bringing her creations to the masses on a more accessible scale by partnering with Anthropologie.  In exclusive packaging designed just for Anthropologie, Jane has paired up a selection of her existing shades into duos.

The StrangeBeautiful Anthropologie sets come in three distinct shapes. One very barbell-esque, another with block style ends like a Lincoln Log and the last reminds me of an architect tube.  Rather than pull apart, each end unscrews so you are polishing with the other color still attached.  At first I thought this would be awkward but in the hand it feels like a fine writing instrument. Not at all cumbersome.
As always, Jane has not named the colors but she did share the references for each shade.
Eau de vie macerated fruit and Borscht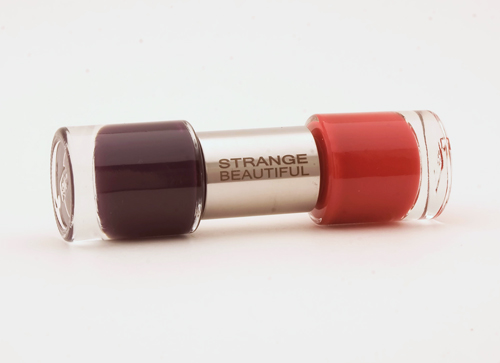 Oscar Wilde and Cinder block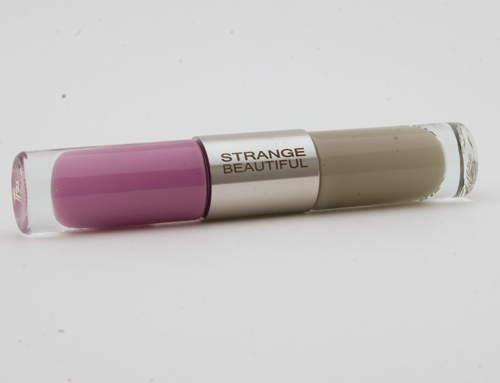 The dreadfully wonderful dirty almond color used on kitchen appliances and An orange turban in a 15th Century Florentine portrait titled Matteo Olivieriff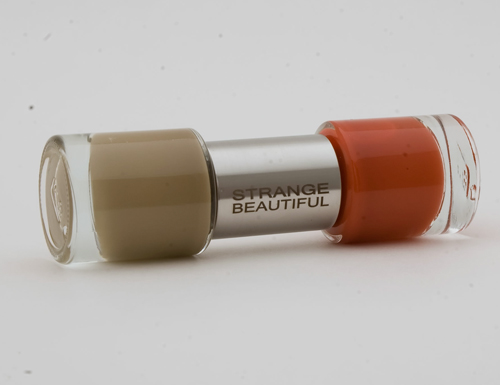 Cheap foundation and Verdigris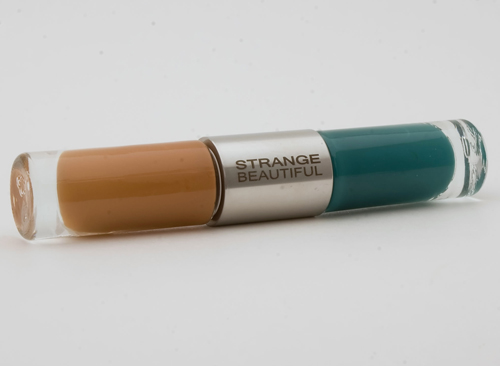 Aged chartreuse and The gradation of color on the fur of a taxidermy caribou head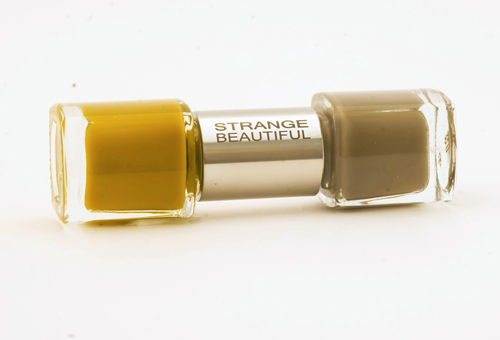 The poem "Lapis Lazuli" by William Butler Yeats and Oeil De Perdrix (partridge – eye) pink color of Rosé champagne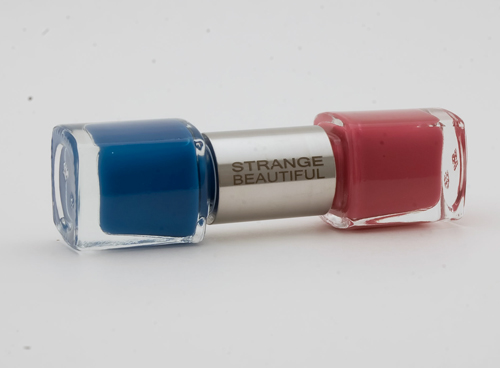 The StrangeBeautiful Anthropologie exclusives will launch within the next couple weeks at Anthropologie stores nationwide and online at Anthropologie.com. The duos will retail for $18/ea.
What do you think of these new duos? Which ones will you be stalking at Anthropologie?  I'm curious to hear your thoughts on polishing with this unusual packaging.
Even though I have the colors in the Cheap Foundation/Verdigris duo (review coming soon), I still want to pick up this set just for the packaging though the little barbell/block style is calling to me as well.  What's a girl to do?