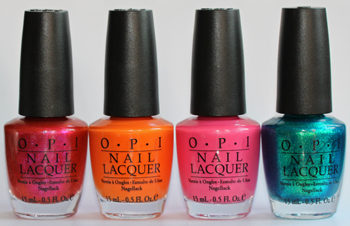 OPI's butterfly themed Summer Flutter collection is their second summer release.  For some reason thinking about flutterbys, as I like to call them, causes that ridiculous Butterfly song from Crazy Town to pop into my head.  Shoot me now, ha!

I actually started looking at pics of butterflies online to get something sweeter in mind as I played with the polishes.  That was especially necessary as I only have seen Monarchs in my neck of the woods. Nothing nearly as colorful as this collection.  With two foil sparklers, a shimmer flecked pink and a creamy orange, the Summer Flutter collection is perfect for those of you on creme overload.

Catch Me In Your Net is an eye popping sea green foil metallic.  Considering my affinity for blues and greens, is it at all surprising that I rushed to wear this beauty as soon as I got my hands on it?  Like other foils of this nature, it leans towards the semi-sheer side so I needed three coats to get it opaque.  Now the pic here shows VNL (visible nail line) but in person it's less apparent.  It's actually much richer and more vibrant than my camera can capture.  Oh and it wears fantastic!  After four days on my nails I could barely detect any tip wear.
As I wore it, I had the nagging feeling that a dupe existed and sure enough Zoya Charla is a dead-on dupe.  I don't make those kinds of claims often but I dare anyone to tell the difference between them in person.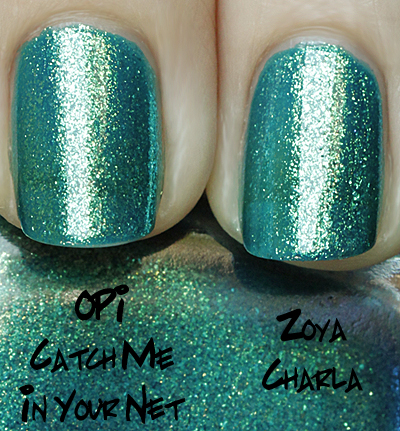 Wing It! has the same type metallic foil micro-glitter as Catch Me In Your Net only in a blueish purple hue that really pops against the strawberry pink hue.  Again this was a three coat polish for me and while CMIYN had a dupe in the Zoya Sparkle collection, Wing It! has no twin in my stash.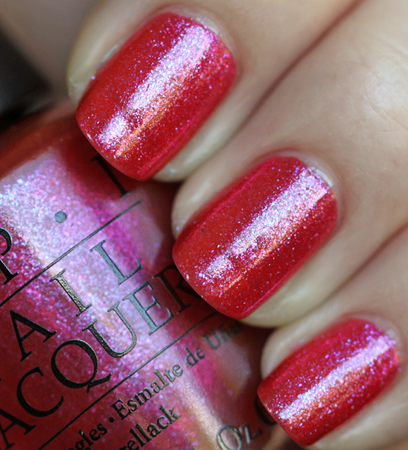 Flower-to-Flower is a bubblegum pink sprinkled with silvery shimmer that looks like micro sugar crystals.  There's something about this type of pink that always draws me in.  It actually reminds me of one of my all time fave pink, Essie Ball-timore only Flower-to-Flower is deeper and not as warm toned.  The base color is very similar to Zoya Lo from the 2008 Gossip collection.  The formula on this was a bit thicker, like a creme, only for some reason it still needed three coats to get the surface perfectly smooth and opaque.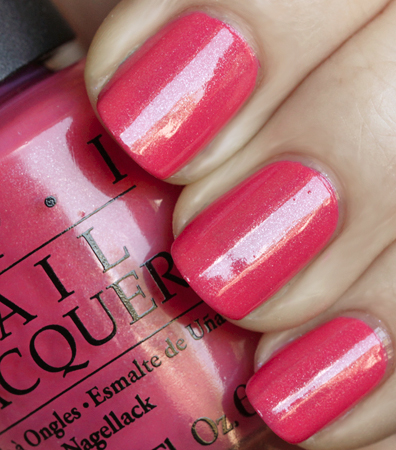 Flit A Bit is a warm melon tinged orange creme.  It looks like a pretty vivid orange in the bottle but when worn indoors it dries a bit darker with a subtle softness.  In direct sunlight, it's all systems go as the color comes to life.  I love that about this color.  You won't feel like your nails on display while at work or at a restaurant but they'll really pop when enjoying some time outdoors.  Normally I love OPI's cremes but this one needed three coats to get a flawless finish and even then I can still see VNL from certain angles.  Not ideal!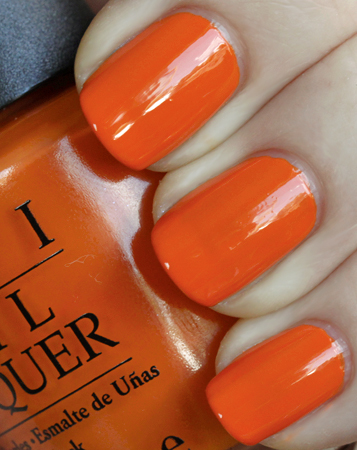 Considering the size of orange polish drawer I expected to have more comparable colors but only a couple stepped up to the plate.  OPI Tangerine Scene is a very close cousin to Flit A Bit and if you own TS, you really don't need this shade.  The main difference is that TS has a bit more red in its base.  I also showed FAB next to Zoya Jancyn which is a brighter, true orange hue.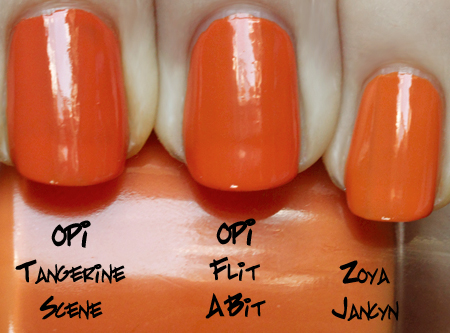 Bottom line: If you like bubblegum pinks the way I do, snag a bottle of Flower-to-Flower. Catch Me In A Net is an outstanding color but if you own Zoya Charla consider it a pass.  Foil finish fans will not regret picking up Wing It!
The OPI Summer Flutter Collection officially launches in June 2010.  OPI nail polish is sold in salons and spas nationwide including chains like JC Penney Salons, Regis, Trade Secret, ULTA, etc.
Is it just me or do the names not really fit with what we've come to expect from OPI?  I guess I expect something more cheeky and catchy.  What do you think of the Summer Flutter colors?  Any must haves?
Disclosure: Samples of the Summer Flutter Collection were furnished to me by OPI.  For more info view my Disclosure Policy.