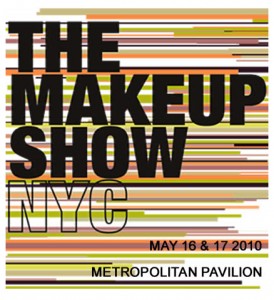 Woo hoo, I'm back!! Back from where you ask??  Back from dealing with laptop issues.  I had to get a new laptop and have all my files salvaged and transferred and it was SUCH a pain.  Do you have any idea how many image files my old laptop had?  Ridiculous!
Anyway now that all is right with the world I can start getting excited for my weekend in New York.  For what?  The Makeup Show NYC!! The Makeup Show is an industry trade show presented by The Powder Group and includes top brands in the biz exhibiting their products and leading makeup artists teaching seminars and hands on classes.
I've never been to the show before but I know a lot of my fellow bloggers have and they raved about it.  I can't WAIT to see all my blogging pals, peruse the brands and listen to artists like Charlie Green, Joanna Schlip and MAC's own Romero Jennings and Keri Blair speak.
Curious about what brands will be represented?  Becca, Crown Brush (LOVE their brushes!), Inglot, Knock Out Cosmetics, L'Oreal, MAC, Make Up For Ever, Obsessive Compulsive Cosmetics (dying to get my hands on a Lip Tar), Shu Uemura, Smashbox, Three Custom Color and so many more that it's overwhelming to think about.
If any of you are in the NYC area and planning to go, let me know.  I'd love to meet some other nail girls while I'm in town.