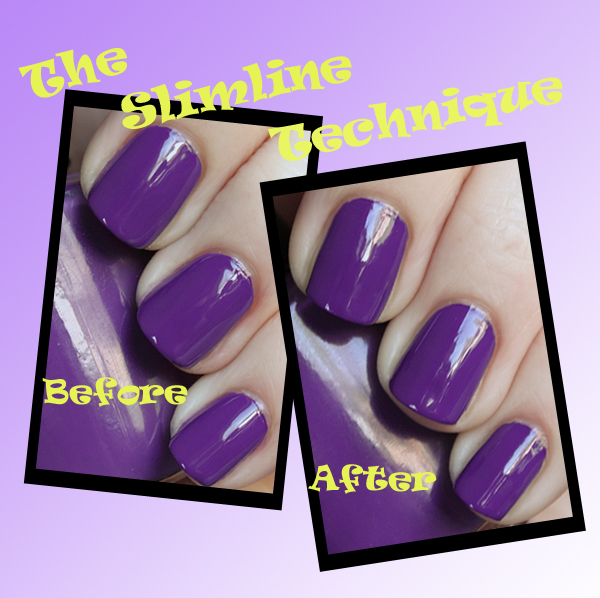 A few weeks ago, I unofficially polled you all about my nail length.  Whether I should keep the slightly longer shape I showed in my Zoya Sparkle review or go back to my usual short tips.  Ultimately I decided that a filing was in order for two reasons:

1. Being an accident prone klutz, I'm certain to break a nail as soon as it gets more than a few millimeters past my fingertip.

2. I just prefer the look of my nails when they are short. My ring fingernail tends to get a little wonky as it gets longer.

The problem with keeping my nails "active length" is that I'm saddled with short, wide nail beds that look more stubby than chic.  So what's a girl to do when she doesn't want the hassle of long nails but desires a slim, elongated look?

That's the exact I asked CND's Roxanne Valinoti backstage during Fashion Week.  Roxanne shared a great application tip she dubbed "The Slimline Technique."  It's very simple and really does thin the shape of the nail.

Check out my example above using OPI Funkey Dunkey and then find out more about it after the jump!

Simply put, The Slimline Technique is the equivalent of "The Gap" that a lot of us create at the base of the nail between the cuticle and nail bed.  Instead of filling in the nail all the way to the sides, you leave a space to create the illusion of a slimmer nail.  An additional benefit of this application technique is  that it keeps your skin free from polish and remover.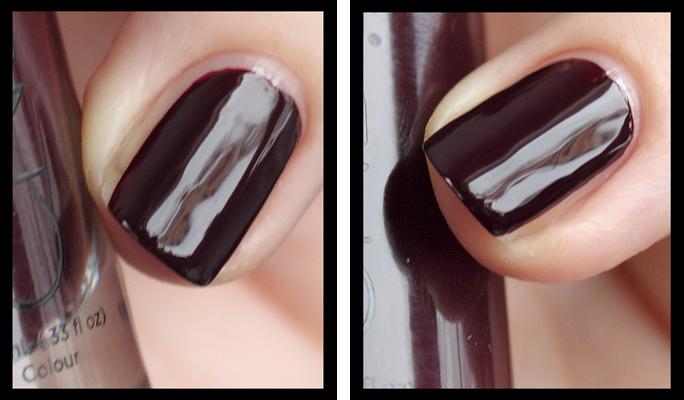 Now I'm sure you're thinking that people will be able to tell that you didn't polish the entire nail.  Well, I overly exaggerated my gap in the pics above and as you can see below, from the top (which is how most people see your nails) it looks great.  The flesh tone of your nail bed blends in with your skin, making it seamless.
Tip: To create a clean line, use my favorite polish cleanup technique.  Dip a natural hair eyeliner brush in remover and swipe it around the nail.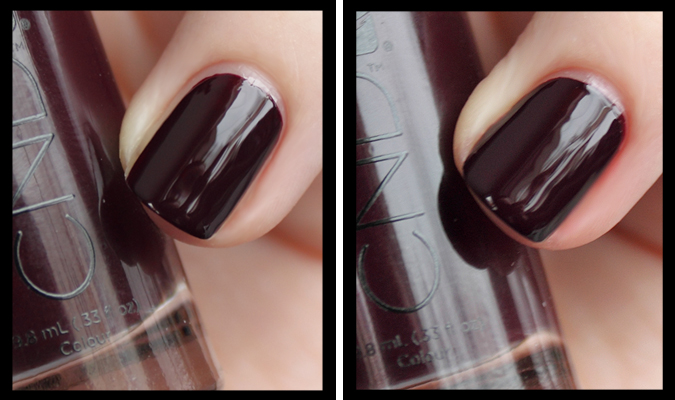 l: CND Dark Ruby applied with The Slimline Technique r: CND Dark Ruby applied traditionally
What do you think Fanatics?  Do you agree that my nails look thinner and more elongated using The Slimline Technique?  Do any of you already practice this style of application?  What are your tips for slenderizing short nails?