Happy Friday everyone! Anyone else feeling random today? Well, I am so I thought it was a perfect day to clean out my excess MAC nail polish stash with a Random Giveaway. Four (4) lucky Feedblitz subscribers have been selected at random to receive two (2) bottles of MAC nail lacquer. This is not a MAC sponsored giveaway, they're just extra BNIB bottles I had laying around.
Winner #1 will receive Plasma Blu & Phosphor from the Neo Sci-Fi collection
Winner #2 will receive Plasma Blu & Metalist from the Neo Sci-Fi collection
Winner #3 will receive Naughty Nautical & Rose Topping (pictured below)
Winner #4 will receive Boom! (from Fafi) & Rose Topping
This is the gorgeous Rose Topping from MAC. It was released with the Sweetie Cake collection in March 2006 and my precious bottle was gifted to me by the lovely DramaQueenie2. It's truly sparkle-tastic and so blingy. I happened to come across some bottles at a CCO in upstate New York last Spring while visiting the Finger Lakes and had to bring a couple home to share with all of you. I hope the recipients will love it as much as I do.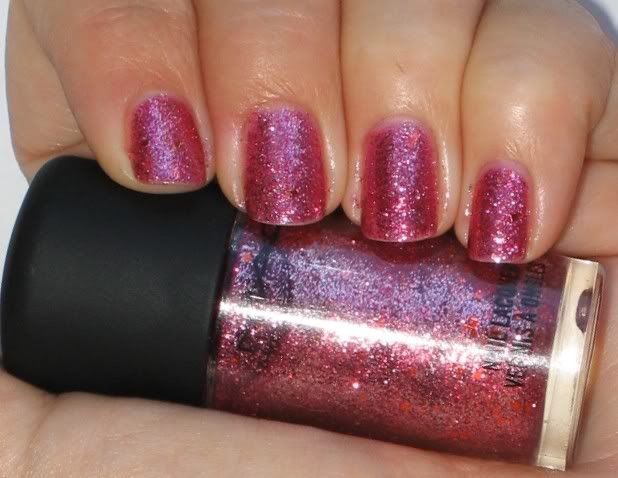 So everyone check your email to see if you're a winner and get me those mailing addresses. Stat!
And remember, as a Feedblitz subscriber you're eligible to get hit by a Random Friday Giveaway. Not a subscriber? Sign up using this form below.