What's On Your Nails?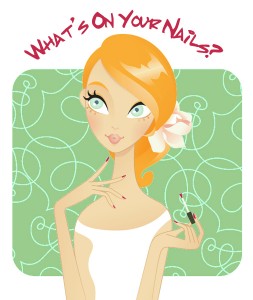 What's On Your Nails? is a series focusing on my fellow beauty bloggers and industry insiders, their favorite nail polish and other hot nail topics.Fanatics, I'm so excited to have multi-talented Heather Park as this week's WOYN subject.  She's seriously one of the coolest ladies I've ever met.  Without gushing too much, she's beautiful, has an amazing singing voice, a fun, edgy sense of style and is probably one of the biggest Twitter fanatics I know.  She is responsible for saving me from being a wandering fool backstage at my first fashion show, introducing me to the world of CalGel and connecting me with some of my favorite nail world people like Jin Soon.

On top of all that, she's a total nail fanatic posting her latest CalGel designs on Twitter and her blog SeoulDiva.  Being the proponent of natural nails that I am, it was Heather's constant raves and CalGel posts that got me to dive head first into the world of Soak-off Gel nails.

Check out some of Heather's favorite designs and learn about the inspiration behind them, after the jump!