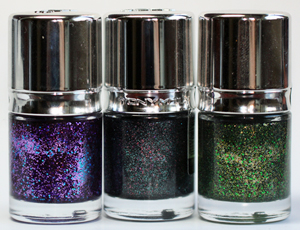 I know a lot of you requested reviews of the Fall collections and I'm working on them, I promise, but I could not wait to tell you about these incredible glitter polishes from TONYMOLY.

A few weeks ago I saw a shot of a gorgeous green glitter go by on my Tumblr dashboard and it was labeled as Tony Moly Galaxy. A little eBay search brought me to these treasures from the South Korean brand TONYMOLY, which means "a place to put style into packaging." I couldn't resist those little glitter bombs so I ordered a few to try out and WOW are they glitztastic.
Click here to view more pictures and read the rest of this story.