Hello Kitty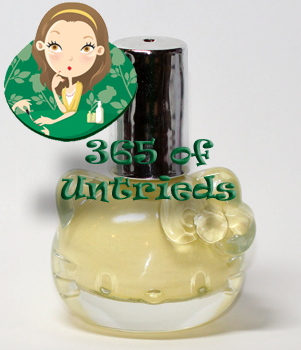 365 of Untrieds is my personal challenge to weed through the polishes in the ALU stash that I've been wanting to try but just haven't gotten around to.
One of the cult classic pale yellows is Maybelline Banana Puddin, a color that I covet but have never owned. My friend Christine has a bottle so I've seen its gorgeousness in person, I have just never worn it. From what I hear it's a real bother to work with but oh is the color worth it.
Since I first saw Banana Puddin on MUA many years ago I've had this inner yearning for the perfect pastel yellow. Something that isn't too chalky, pale or golden. Hello Kitty Banana Cream just may be it.