Mattese Elite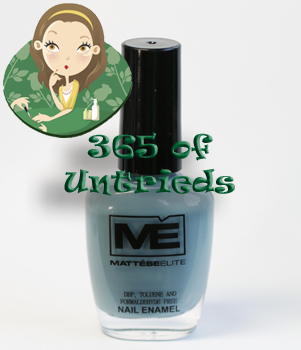 365 of Untrieds is my personal challenge to weed through the polishes in the ALU stash that I've been wanting to try but just haven't gotten around to.
Life is imitating art as Black Swan has continued to inspire beauty and fashion with ballet themed trends. I've seen more women rocking ballerina buns lately than I can remember in past years and the onslaught of adorable ballet flats makes my feet very happy (heels are not my friend).
Mattese Elite is another brand bringing the trend to our finger tips with their spring collection; The Ballet Colors of ME.  The majority of the collection is pretty soft and sweet with pinks and neutrals but it's Attitude that really caught my eye.