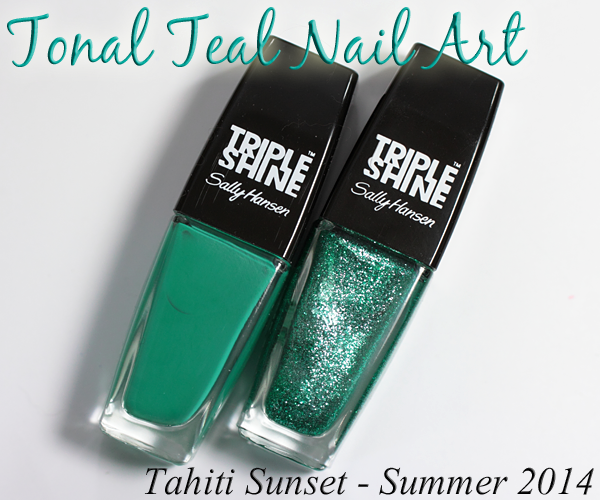 After three days of a fever, chills and a pounding headache that made opening my eyes feel like torture, I'm happy to be functioning enough to share some fun, tonal nail art with you. I spotted the Sally Hansen Summer 2014 Triple Shine "Tahiti Sunset" collection display at my local Bed, Bath & Beyond and couldn't leave without Seasational and Archipela-Glow. They look fab on their own but are even better together.


Formula & Application
Sally Hansen Triple Shine nail polish is 5-Free (Formaldehyde, Toluene, DPB, Formaldehyde Resin, Camphor). It comes in a tapered, tall rectangular bottle with a matching black shiny cap. The outer cap is removable, revealing a smooth, round inner cap that is tall and slightly tapered.
The brush looks and feels identical to the Complete Salon Manicure brush. It's flat and wide with a curved edge. The bristles are firm so they don't really fan out on the nail. I find that it's best to gently glide the brush along the surface with no real pressure. That delivers the most streak-free results.
There is also a Triple Shine Top Coat to accompany the line and I suggest using it. To me, what's the point of making a "high shine" lacquer if you don't have a top coat to go with it? Then you're just relying on some other top coat, no?
Seasational is a buttery, pigmented creme that is opaque in two coats. It has a nice flow and dries pretty glossy on its own. Archipela-Glow is a clear-based smooth glitter that can be worn as either a top coat or opaque with 3-4 coats. It has a slight bit of texture on its own but that disappears with top coat.

I started this look with a base of Sally Hansen Triple Shine Seasational, a bright teal creme. In comparison with core Triple Shine shade, Dive In, it's considerably more green.
While waiting for my index finger to fully dry, I added two coats of glitter on my ring finger using Sally Hansen Triple Shine Archipela-Glow which is a mix of tiny teal particles in varying sizes. It's not quite as green as Triple Shine Seanic.
Note: Archipela-Glow and the other glitters in this collection are also fab for glitter fades/gradients. In fact, I ended up doing a quick glitter fade on my middle finger, since I can never just let things be.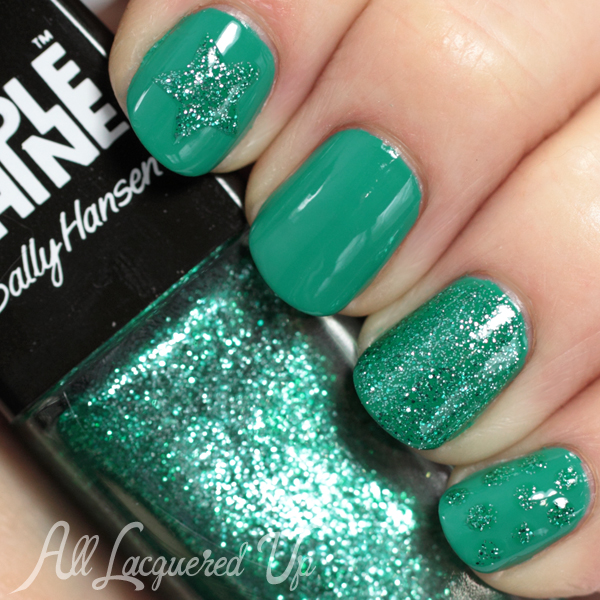 Then, using my dotting tool ($2.13, Amazon.com), I added glitter dots to my ring finger and thumb.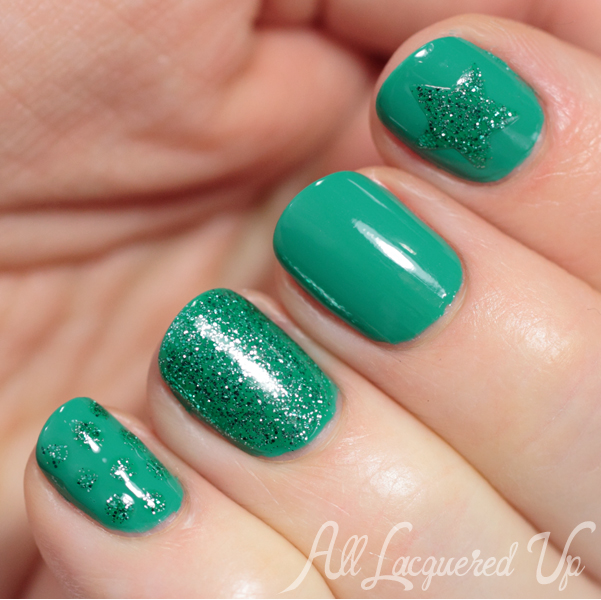 Finally, I pulled out the star-shaped Nail Vinyls I ordered a few months ago but haven't yet used. If you haven't tried Nail Vinyls, they're essentially stencils with a tacky back that stick to the nail for creating precise designs like chevrons, stars and lightening bolts.
You press the Nail Vinyl of your choice to the nail, as you would with tape, polish over and pull up before the polish dries.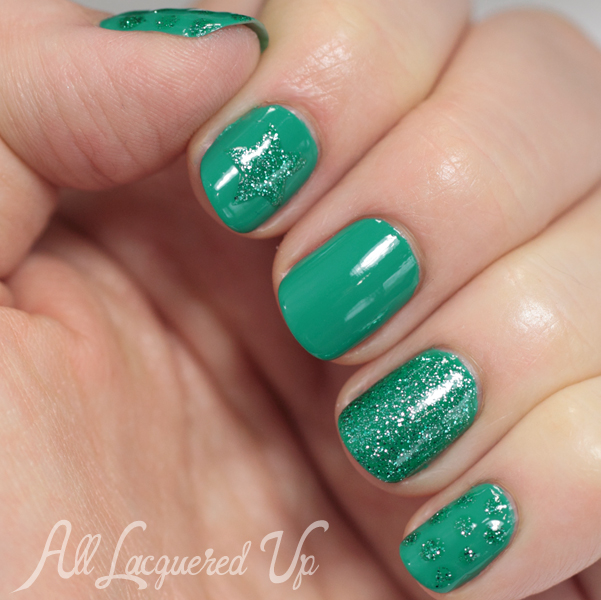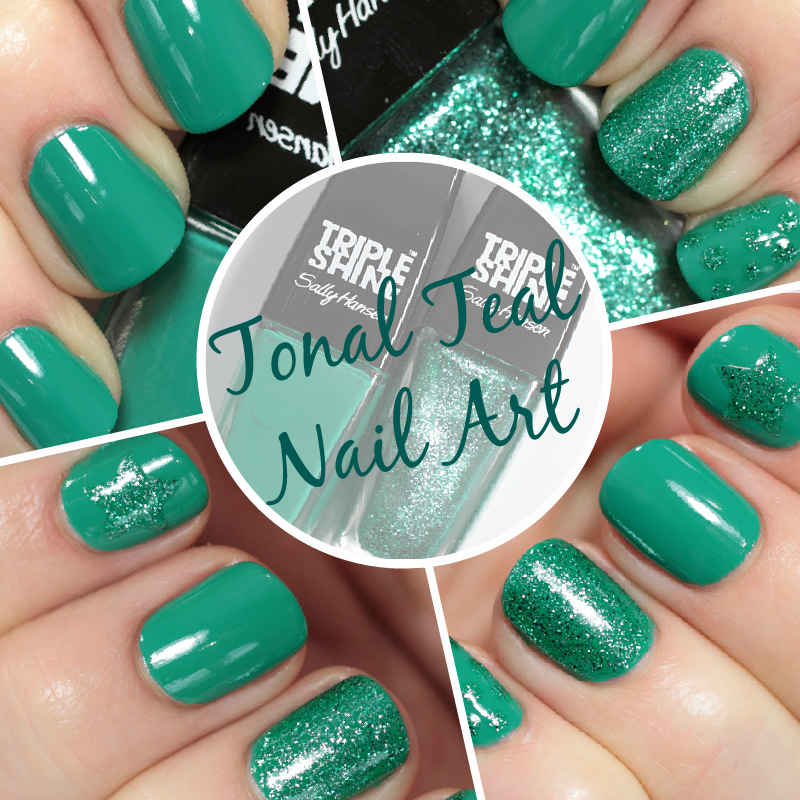 The Sally Hansen Triple Shine "Tahiti Sunset" collection is part of the Color Destinations Summer 2014 series and is available now at drugstores and mass retailers nationwide. This limited edition collection retails for $4.99/ea and includes two more cremes (orange and pink) and two additional matching glitters.
Have you spotted the Tahiti Sunset collection yet? What do you think of my teal nail art? Do you plan to seek these shades out?
Disclosure: I purchased both products featured. Affiliate links appear in this post. When you purchase through an affiliate link, you help support this site. For more info view my
Disclosure Policy
.